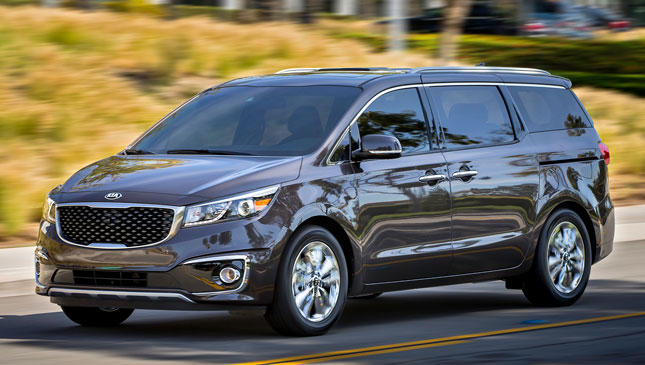 Ever turn your head at an attractive vehicle recently, then do a double-take when you see that the badge is Kia? This has been happening because the Korean carmaker's models have improved significantly in terms of design and engineering over the years, but brand reputation hasn't really caught up.
What could make Kia more enticing is the announcement that will make its local models more affordable. According to a statement sent by local distributor Columbian Autocar Corporation, the ASEAN-Korea Free Trade Agreement (AKFTA) has been passed and implemented beginning this month. CAC believes this will stimulate demand for its products in the local market.
"Lower tariff duties should augur well for our entire line," said CAC president Ginia Domingo. "In fact, Kia's latest offerings to be rolled out this year, like the Soul MT and the Grand Carnival 11-seater, will already be more competitively priced because of the AKFTA."
CAC did not reveal just how low its car prices will go down to, but we understand that import duties levied on Korean-made vehicles have gone down from 20% to 5% effective 2016.
Thanks to the AKFTA, distributors of Korean vehicles can add more options in their variants. This means better choices for us consumers, and hopefully more features without higher prices.
Continue reading below ↓
Recommended Videos
We look forward to seeing friendlier price tags on Kias in the near future. These cars deserve a better chance in the market.