Disinfecting cars has become a routine procedure for carmakers amid this COVID-19 crisis, and they have resorted to using different techniques and technologies to achieve this.
Mitsubishi Motors North America (MMNA) has been using Diamond Premium Care to clean its vehicles throughout the pandemic. This is a non-abrasive, antimicrobial, no-contact disinfecting and deodorizing spray that MMNA uses on vehicle interiors and heating, ventilation, and air-conditioning (HVAC) systems. Now, MMNA has shared that the Environmental Protection Agency has approved its use to eliminate the COVID-19 virus.
Diamond Premium Care works by killing 99.9% of bacteria and viruses that enter the cabin of a vehicle through HVAC systems, and also helps eliminate foul odors in the process. Application is done simply via spraying, and treatment can be completed for standard-sized vehicles in just 10 minutes. Mitsubishi claims to be the first and only manufacturer that deploys this service on a national scale in the US.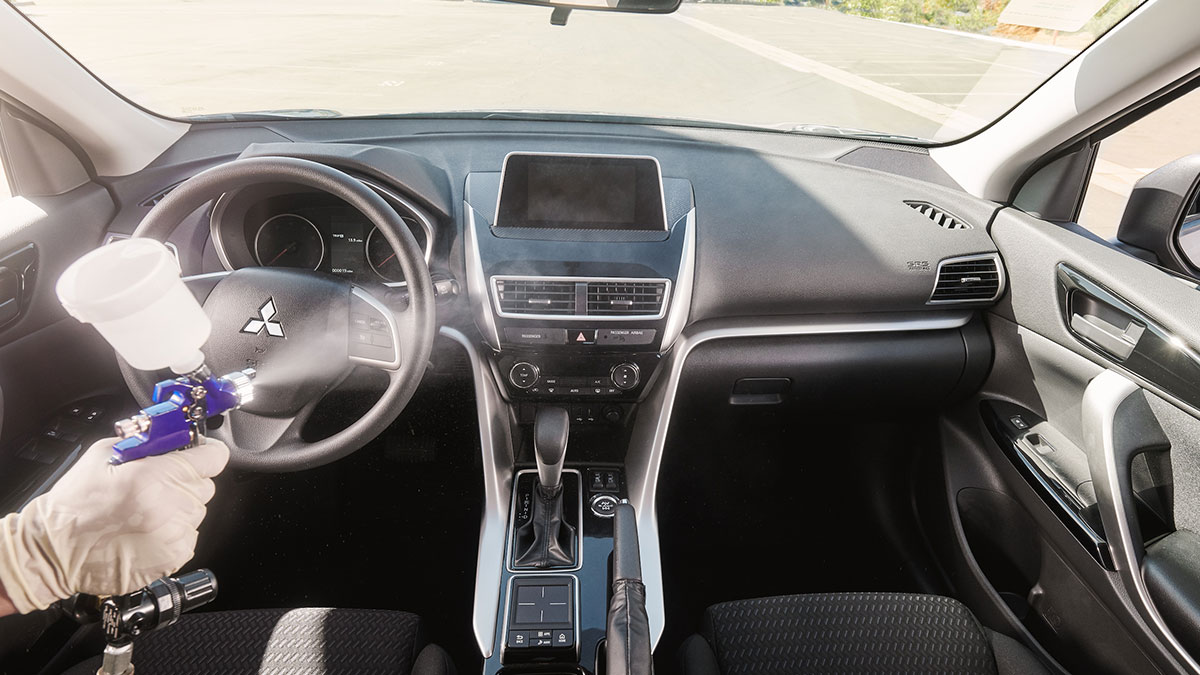 Continue reading below ↓
Recommended Videos
"Diamond Premium Care is a rare tool in the fight against COVID-19. It offers peace of mind to the driver of any vehicle, but it's especially valuable to those with added exposure, whether that comes from regularly sharing their vehicle with others or from the direct risk of on-the-job exposure to COVID-19," said MMNA vice president of aftersales Scott Smith. "MMNA and our dealer partners are proud to be able to offer this first-of-its-kind, EPA-approved service to everyone during these challenging times."
Well, that should be reassuring for Mitsubishi's customers. Do you think carmakers here in the Philippines should try out this tech, too? Also, what kinds of disinfecting procedures have you seen car manufacturers utilize throughout this pandemic? Share them in the comments.
For more of our stories on the ongoing crisis, click here. For the latest news and updates on COVID-19, check out reportr.world/covid-19.