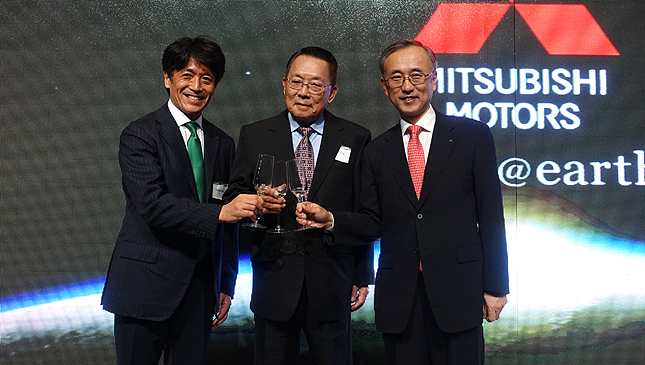 Before Mitsubishi Motors Philippines unveiled the latest iteration of the Strada pickup last night, it held a brief ceremony to formally welcome its new big boss and bid farewell to its outgoing incumbent leader.
Yoshiaki Kato will become MMPC's new president and CEO effective April 1, 2015. Kato-san is replacing Hikosaburo Shibata, who has been the company's leader since April 1, 2011. During Shibata's term, the Japanese carmaker recorded its all-time best sales performance of 50,085 units, achieved in 2014.
"I am very pleased to be assigned at MMPC," Kato was quoted as saying in a press statement. "At the same time, I am also challenged, as it is vital to continue or further improve MMPC's performance not only in sales, but most important, in services to our valued customers."
A graduate of the University of Tokyo, Kato took post-graduate studies at University of South Australia's Graduate School of Business. He was with Mitsubishi Motors Australia from 1996 to 2000, and from 2006 to 2011. He returned to Japan thereafter, taking a post as Mitsubishi Motors Corporation's Europe department expert, eventually getting promoted as department general manager. He was recently assigned executive vice president for Mitsubishi Motors Thailand's corporate global unit.
Continue reading below ↓
Recommended Videos
The Japanese carmaker considers the Philippines as one of its important markets. It recently transferred to a bigger facility in Santa Rosa, Laguna, to further expand its business in the country.
Photo by Tracy Carpena