Ferrari is undeniably one of the most luxurious automotive brands in the world. The badge signifies an established reputation for top-notch performance and exquisite design—a reputation it has built over the years on road and racetrack.
As big as the name is, only a select few have the privilege of owning a Ferrari, especially here in the Philippines. This high level of exclusivity is one of the reasons Motostrada Incorporated takes pride in its new role as the sole importer and distributor of Ferrari in the local market.
"It is our pleasure to be appointed as the general distributor of Ferrari S.p.A. in the Philippines and have the privilege to be the stewards of the strongest automotive brand in the world," said Motostrada chairman Dennis Uy.
"There is a reason why Ferrari sports cars are so popular in the Philippines and we are committed to offering the complete Ferrari experience to each and every one of our customers," added Motostrada president Ginia Domingo. "[With] extremely beautiful sports cars, coupled with strong after sales support and backed by a dedicated team, we'll ensure that we will truly impress the most discriminating car lovers. We are excited to bring Ferrari to more Filipino motorists."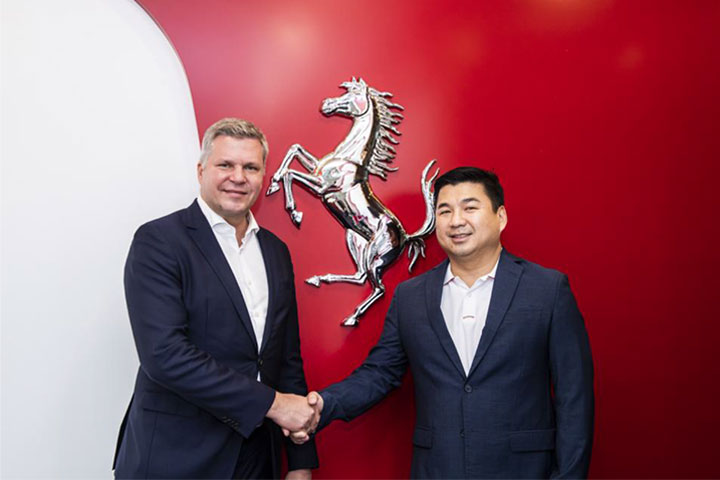 ADVERTISEMENT - CONTINUE READING BELOW ↓
Aside from being the sole local importer and distributor of Ferrari cars, Motostrada also becomes the exclusive general dealer of the Italian carmaker's automotive parts, accessories, and services as well as brand merchandise in the Philippines. Uy mentioned that his company is looking forward to providing the best customer service to Ferrari owners across the country.
"It is important to find the right partner that understands the local market and can offer the level of service, professionalism, and performance that will deliver to the inimitable Ferrari standard," said Ferrari Far & Middle East CEO Dieter Knechtel. "We have full confidence that Motostrada will be able to meet the rising needs of Filipino customers and to consistently provide the best dealer experience. We look forward to a successful and fruitful future together."
ADVERTISEMENT - CONTINUE READING BELOW ↓
Recommended Videos