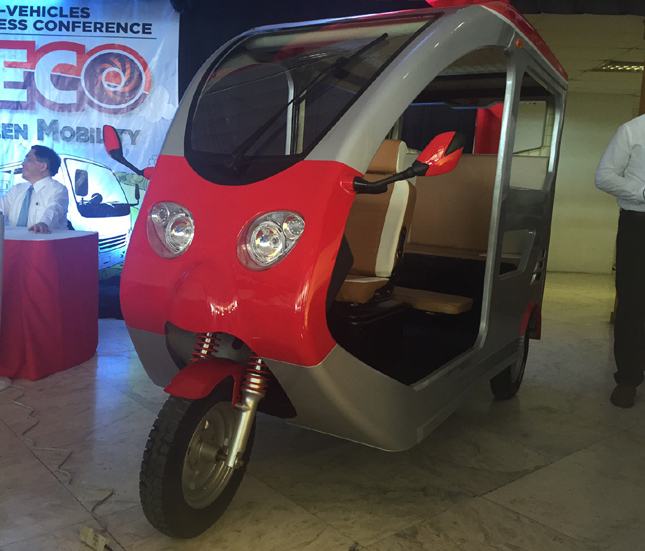 A new foreign-based player in the electric vehicle industry has arrived in the Philippines. TECO, a Taiwanese electric motor manufacturer has teamed up with local motorcycle distributor Ropali to bring us the Roteco ETrike and the TECO Electric Jeepney.
The Roteco ETrike is a four-seater electric tricycle which the two companies plan on offering to local government units to replace old, worn-out and smoke-belching passenger tricycles commonly seen plying city streets. The TECO Electric Jeepney, meanwhile, can seat up to a maximum of 21 passengers and packs a range extender to allow longer travel distances.
Besides the environmental benefits of having EVs in our country, the Philippines also stands to gain a lot in terms of jobs and investment opportunities. The two companies' venture, called Roteco, has already set up a manufacturing facility in the Subic Bay area.
Electric Vehicle Association of the Philippines president Rommel Juan says that the arrival of the two new electric vehicles is a sign that foreign players see the potential for EVs in the Philippines.
"TECO has facilities in Subic which will serve as its EV manufacturing base for the region," Juan said in a statement. "Since Subic is a freeport zone, this will also enable them to export EV units to different countries in the region. This definitely will be the start of brighter development in the local EV industry. We hope more foreign investors will follow suit and bet on the future of the Philippine EV industry."
Continue reading below ↓
Recommended Videos
Last year, Juan predicted that there would be a million electric vehicles in the country by 2020.