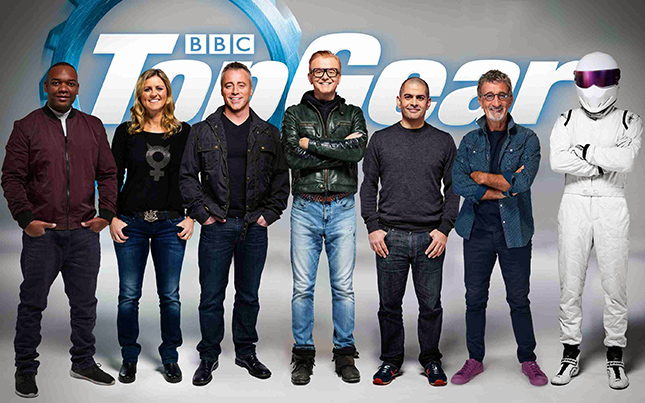 The other day, Top Gear the TV show has finally revealed its new lineup of presenters. You already know the first two: British TV personality Chris Evans and American actor Matt LeBlanc. Of course, the Stig is still on the show--nobody touches our tame racing driver. With those two new presenters announced, we were actually expecting our favorite motoring program to introduce just one more host in keeping with the previous headcount of Jeremy Clarkson, Richard Hammond and James May.
But it turns out we were wrong. Because Top Gear has named not one, not two, not three, but four more presenters, bringing the total number to a record six. The new guys are:
* Eddie Jordan - former Formula 1 team principal;
* Sabine Schmitz - racing driver;
* Chris Harris - YouTube star; and
* Rory Reid - motoring journalist.
Among Filipino petrolheads, only two of the four are probably recognizable: Harris and Schmitz. And so we expect you to welcome this news with mixed feelings. If anything, it looks like the new Top Gear will be a fun show--one that promises to offer something for everyone.
Note that each of the six new hosts has been handpicked, except for one. Reid was chosen after having gone through the auditions. "When I submitted my 30-second audition tape, I knew the odds were very firmly against me," he was quoted by TopGear.com as saying. "To be the only person to make it through the open audition process makes me immensely proud. I've been a Top Gear fan for decades, but more than that, I live and breathe cars in a way that is perfectly compatible with the show."
ADVERTISEMENT - CONTINUE READING BELOW ↓
As we now all wait for the show's return this coming May, we'd like to invite you to take our poll below, just to let everyone know how you feel about the new batch of Top Gear hosts.
[poll]646[poll]
ADVERTISEMENT - CONTINUE READING BELOW ↓
Recommended Videos