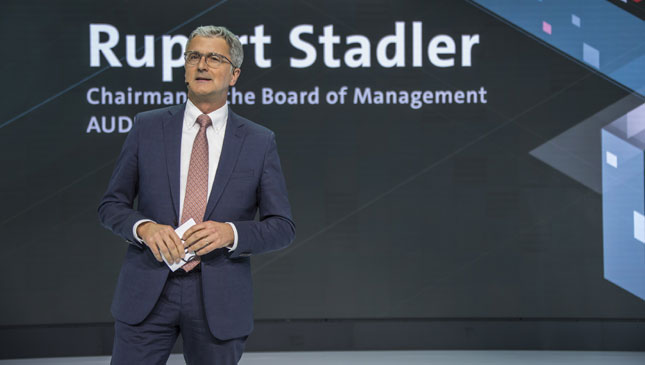 A Volkswagen spokesperson has confirmed that Audi's CEO, Rupert Stadler, was arrested on June 18, 2018, in connection with VW's dieselgate scandal in September 2015. In case you've forgotten, the US Environmental Protection Agency issued Volkswagen a notice of violation involving VW and Audi cars from model years 2009 to 2015.
ADVERTISEMENT - CONTINUE READING BELOW ↓
According to a report by BBC, Munich prosecutors said that Audi's chief executive is being held "because of a risk that Stadler might seek to suppress evidence." In 2015, it was discovered that when certain Volkswagen models undergo testing, a sophisticated software algorithm would kick in and full emissions controls would be turned on. As a result, the vehicles would pass the test. In normal driving conditions, however, these car controls were reduced, thus these vehicles would have nitrogen-oxide output of up to 40 times the standard.
The rigging initially involved cars from Volkswagen. Later, its Audi subsidiary was also embroiled in the scandal. Recently, the company admitted that 60,000 A6 and A7 diesel models have "emission software issues." The report also stated that Stadler would be questioned by June 20, 2018.
ADVERTISEMENT - CONTINUE READING BELOW ↓
Recommended Videos