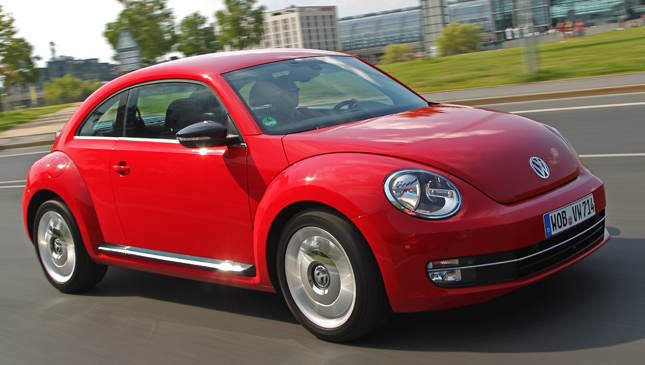 The US Environmental Protection Agency (EPA) recently issued Volkswagen AG a notice of violation, alleging that four-cylinder diesel VW and Audi cars from model years 2009 to 2015 have software that circumvents EPA emissions standards.
It was discovered that when undergoing official emissions testing, certain Volkswagen models have a sophisticated software algorithm that kicks in. During the test, full emissions controls are turned on, allowing the German vehicles to pass said assessment. In normal driving operations, these controls are greatly reduced, resulting in nitrogen-oxide output of up to 40 times the standard. The Clean Air Act calls this tool used by Volkswagen a "defeat device."
"Using a defeat device in cars to evade clean-air standards is illegal and a threat to public health," said Cynthia Giles, assistant administrator for the Office of Enforcement and Compliance Assurance. "Working closely with the California Air Resources Board, EPA is committed to making sure that all automakers play by the same rules. EPA will continue to investigate these very serious matters."
ADVERTISEMENT - CONTINUE READING BELOW ↓
The affected diesel models are:
* 2009-2015 Jetta
* 2009-2015 Beetle
* 2009-2015 Golf
* 2014-2015 Passat
* 2009-2015 Audi A3

If found liable, Volkswagen will recall all 482,000 units of these affected vehicle models, and fix the software. Furthermore, a New York Times story states that fines of up to $37,500 per car may be levied on the German carmaker as per the Clean Air Act, resulting in a possible total fine of $18 billion (P837.2 billion).
The EPA did point out that while these Volkswagens exceeded environmental standards, the cars themselves do not present a safety hazard, and they remain legal to own and resell.
While this news about alleged emissions deceit is interesting, the swift action of the US government is fascinating to watch. We can only watch in awe as a US agency with a backbone follows its mandate, and takes on one of the biggest carmakers in the world. Our government can't even handle a "prayer rally," and our local emissions test is a joke. Let's hope the next administration has some spine.
ADVERTISEMENT - CONTINUE READING BELOW ↓
Recommended Videos