As you likely know by now, Top Gear Philippines is celebrating its 10th anniversary this month. Yep, our very first issue came out in September 2004. Time indeed flies faster than a Porsche 918, and we now find ourselves exactly 111 issues older and wiser.
To celebrate this milestone, our issue this month comes inside a special box. The "Top Gear" masthead on our cover is foiled in gold, but the one on the box is not. Just pointing this out so you won't get confused in case you've seen photos of the magazine cover on our Facebook page, and then see the box at your favorite magazine store.
Now, what exactly is inside our 10th Anniversary pack?
Obviously, the magazine is in there, which, by the way, has more editorial pages compared with our regular issues. This means there are more awesome car stories inside, including the staff's slalom contest using the all-new Mini Cooper S. There are also fun-to-read articles on supercars, including a comparo of the McLaren P1 and the above-mentioned 918, and a look back at four classic Ferraris (just some Italian cars called 288 GTO, F40, F50 and Enzo). Of course, we have an exclusive story on the soon-to-be-launched BMW X4. Plus, if you're a Top Gear fan, you absolutely have to take the Stig Test, which aims to find out if you have what it takes to don the famous white overalls (and helmet) of our tame racing driver.
ADVERTISEMENT - CONTINUE READING BELOW ↓
ADVERTISEMENT - CONTINUE READING BELOW ↓
Recommended Videos
Then there's the sheet of glossy Top Gear PH stickers. Many readers have been requesting for this for the longest time, and we're happy to say that all our copies this month come with free stickers. A caveat, however: Said stickers aren't spec'd for cars, as they tend to get damaged easily during a car wash. We now know that stickers have different specifications, and we need to inform our supplier next time if these will be used on cars. Hopefully, you will still enjoy attaching these stickers to your personal stuff--like, say, your sleek MacBook Air (hint, hint).
There's also a Top Gear poster, featuring the Toyota FT-1 concept car. It's four times the size of our magazine, and should be a head-turning eye candy for your office cubicle.
Finally, your pack may (or may not) include the official Philippine International Motor Show magazine, which we produced exclusively for the biennial event. We say "may or may not" because only half of the PIMS supplement's print run (10,000 copies) are bundled with our magazine this month. The other 10,000 copies of the PIMS magazine will be distributed at the motor show on September 18-21.
ADVERTISEMENT - CONTINUE READING BELOW ↓
One last thing: Our magazine this month is priced at P175. But it's worth the slight price increase, we promise.
For those who are based abroad, you may download our digital edition via the Summit Newsstand. Unfortunately, our e-magazine doesn't come with all the freebies mentioned here. It's really for our readers who don't have a way of purchasing our print version.
Thank you for reading the magazine, guys! We wouldn't have made it this far without your patronage. Now on to the joyride...
Photos by Vernon B. Sarne
ADVERTISEMENT - CONTINUE READING BELOW ↓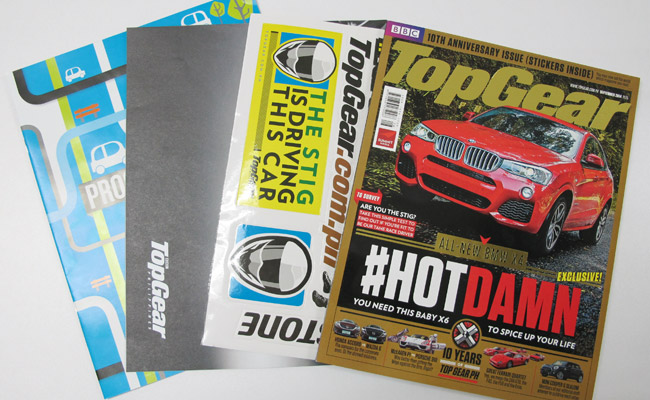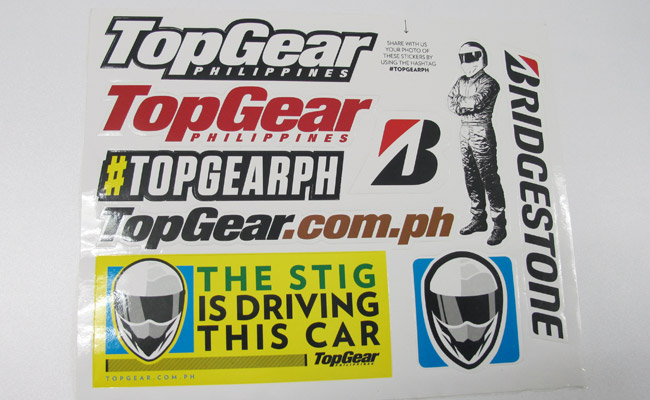 ADVERTISEMENT - CONTINUE READING BELOW ↓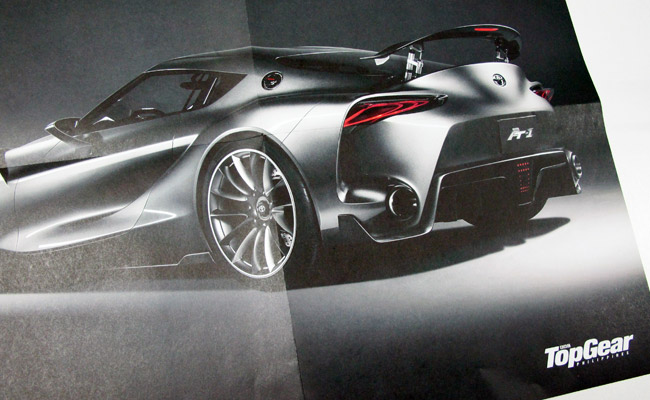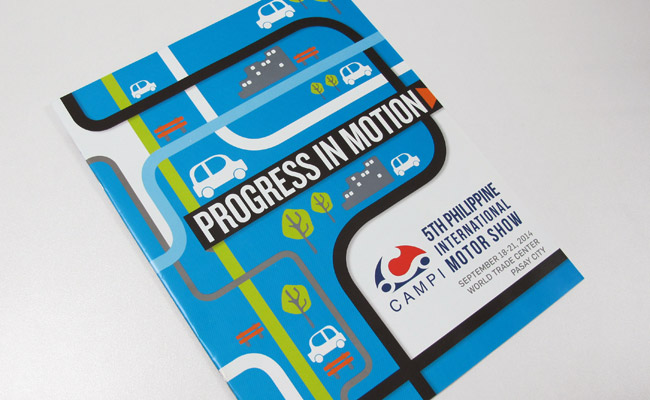 ADVERTISEMENT - CONTINUE READING BELOW ↓