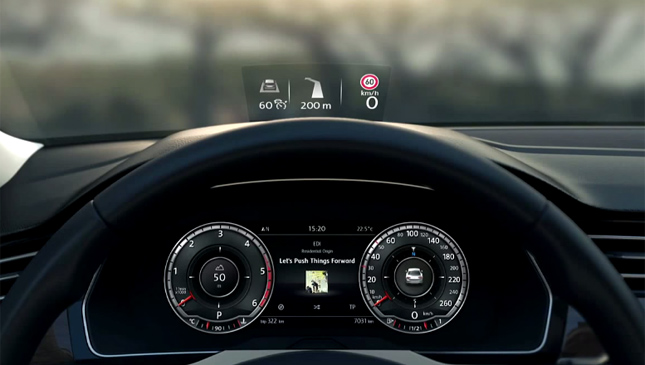 Sometimes seeing all these new cars can get a bit overwhelming. They're so packed to the brim with features that frankly, it sometimes gets a little tedious keeping track of them all. Can anyone still recall when having electric windows was the pinnacle of vehicle convenience? Ah, those were the days.
As a 24-year-old, I can only imagine how my more seasoned colleagues cope with the pace at which car manufacturers are coming out with new tech. But how many of these new features do we actually put to use? Well, according to a new J.D. Power study, not many.
The 2015 J.D. Power Driver Interactive Vehicle Experience (DrIVE) report found that car manufacturers are pouring billions of dollars into vehicle features and technologies that many car owners don't even use. The study measured driver experience with 33 different forms of in-vehicle technology within the first 90 days of ownership, and showed that of the 33 technologies, 20% of owners only used 17.
ADVERTISEMENT - CONTINUE READING BELOW ↓
The five least-used in-vehicle technologies are as follows:
* 43% of owners claim they've never taken advantage of their in-car concierge;
* 38% of owners have never used the mobile router;
* 35% of owners have never employed the automatic parking system;
* 33% of owners have never bothered with the head-up display; and
* 32% of owners have never utilized their car's built-in apps.
Twenty percent or more of the owners that took part in the survey do not want to see 14 of the 33 technologies in their next vehicle, with many of those features being entertainment and connectivity systems. That's a lot of tech going to waste if you ask us.
J.D. Power executive director of driver interaction Kristin Kolodge said car owners' reluctance to take advantage of in-vehicle tech is due to the preference to use their smartphones.
"In many cases, owners simply prefer to use their smartphone or tablet because it meets their needs," Kolodge explained. "They're familiar with the device and it's accurate. In-vehicle connectivity technology that's not used results in millions of dollars of lost value for both consumers and the manufacturers."
ADVERTISEMENT - CONTINUE READING BELOW ↓
Recommended Videos
Kolodge added that the features that are most sought after by car owners are those that improve the safety and driving experience of their vehicle, such as adaptive cruise control and blind spot warning detection. She also says that it would help if dealerships were more adept at explaining vehicle technology to potential buyers.
"Automakers need to get it right the first time, or owners will simply use their own mobile device instead of the in-vehicle technology," the executive said.
While it's great knowing car companies are hard at work making our driving experience more convenient, we're guessing a lot of our readers would forgo some of those features if cars were made more affordable. If not, maybe they could dump all that cash toward improving car safety. What technology do you usually look for when choosing a vehicle?