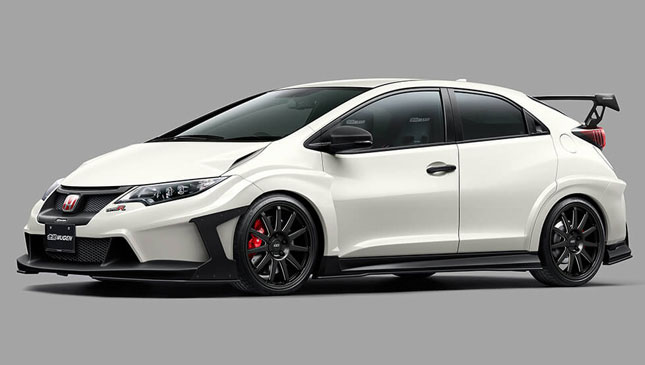 The recently held Tokyo Auto Salon 2016 was a vibrant showcase of the aftermarket car scene. It didn't just display what Japan had to offer in the way of tuning and customization, it likewise gave us a glimpse of how much the Japanese love to dress up their rides.
And what auto show would be complete without Honda? For some time now, the Japanese car brand has been synonymous with vehicle lovers customizing their Civics and other H-badged vehicles to suit their tastes. And even as the marque seems to have matured a bit, one cannot deny that its cars still look good when dressed up with a few bodykit and accessories. In particular, the Mugen booth featured modified Hondas so beautiful they could pass for wallpapers.
Remember the little S660 roadster? A pair of them appeared during the show. One was the Mugen S660, which boasted a slew of Mugen aero parts that could be replaced and interchanged for true personalization. Then there was the S660 Mugen Prototype, which had a generous helping of more upscale and premium parts and options that should make it a true performer on both road and track.
A Honda exhibit will always have a Civic to make it complete. In this case, the Civic Type R Concept made an appearance in the annual event. Based on the current-gen Type R, this cool-looking sports compact featured more aggressive aerodynamic bits on various parts of the exterior. These not only gave the car a meaner stance, but are also instrumental in the further development of aftermarket parts for production cars.
Continue reading below ↓
Recommended Videos
Looking for a people-mover? Honda's Step WGN Spada concept showed up to wow family men who wanted a sporty look yet still needed space for the kids and the wife. With front and rear under-spoilers, plated grille, side garnish, 18-inch wheels, and twin tailpipes on either side, this is one MPV we wouldn't mind driving.
And with crossovers being all the rage nowadays, it isn't surprising that Honda's own HR-V shared the stage with its other cousins. Known as the Vezel in Japan, the Mugen Vezel impressed with a red metallic paint scheme that debuted at the show. It gave the crossover's trendy lines more depth and made it look even cooler.
The Mugen booth wasn't just a car nut's delight--it also gave ideas on how we mere mortals could dress up our rides. And with Mugen parts now being offered in local dealerships, the wonderful possibilities for your Honda are just a tick of an option box away.