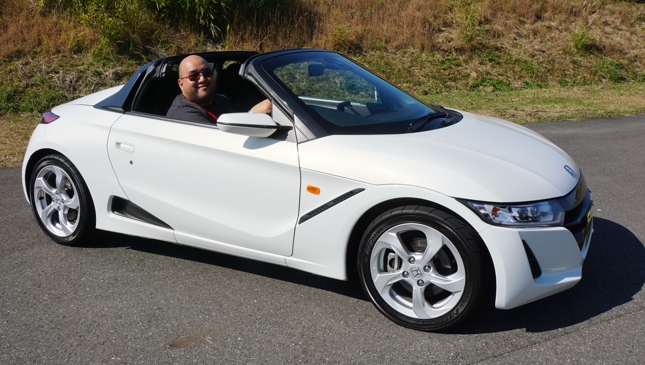 We're in the Twin Ring Motegi complex in Japan, where the midday heat is slowly roasting us. It's supposed to be a little uncomfortable, but we don't care. Before us lies the Honda S660 sports car, and we're about to drive it. We're part of the contingent brought to Japan by Honda Cars Philippines, and this is a fun prelude to the main Tokyo Motor Show event.
A brief backgrounder: The S660 is a right-hand-drive kei car, a Japanese automobile segment that needs no introduction to gearheads. It is very small, roughly 17% shorter than a CR-Z, and it's light. As the name suggests, under the hood is a 660cc in-line three-cylinder engine. That sounds small, and even with turbocharging it only develops 63hp. But we're talking about a body that weighs only 830kg.
What gives the S660 sports car cred is its mid-engine, rear-wheel-drive layout. This is how the iconic first-gen Honda NSX is laid out. A setup like this promises a balanced ride and good handling, something we're excited to verify.
ADVERTISEMENT - CONTINUE READING BELOW ↓
Once our name is called, we head to a beautiful white S660 for a quick spin around a short track. There's a little difficulty getting in, and we suspect the soft Japanese rice we've been enjoying the past few days isn't helping. Finally we're in, seatbelts fastened, and the marshal waves us off.
ADVERTISEMENT - CONTINUE READING BELOW ↓
Recommended Videos
We slot the short-throw shift knob manually into the first of six gears. We lurch forward a bit, and then we get going. Despite not being used to shifting gears with our left hand, the S660's clutch turns out to be very forgiving, and it inspires confidence quickly. This early, the little Honda is revealing how fun it is to drive.
We rev the engine hard and shift up, and the pocket rocket surges forward eagerly. What's amazing is how balanced the S660 is. The tiny chassis turns quickly, but not very sharply, allowing a little bit of body lean. On the simple course set up by Honda, it is easy to clip the apex and aim for the next turn.
ADVERTISEMENT - CONTINUE READING BELOW ↓
As we go a little faster, we hear the tiny turbo "whoosh" behind us--the little engine happily revving in the power band. On the short track, we are able to nudge 100kph. We want to go faster, but there's not enough track and there are looks of concern from the Japanese marshals. But our opinion of the S660 has already been formed nonetheless.
By its kei category alone, we all know there is a 99% chance it won't arrive in the Philippine market. The S660 is designed for Japan, and it will be hard and expensive to retool the factory to create another assembly line for small left-hand-drive countries like ours. It's an expense our humble market can't support, although if the Americans express interest it might get something moving. But this is a small, nimble sports car, an antithesis to the large, powerful muscle cars the Americans love.
As for us, the experience with the S660 proves that Honda seems to have its mojo back, and the full reveal of the NSX soon should cement the newfound sportiness of the Japanese brand.
ADVERTISEMENT - CONTINUE READING BELOW ↓
We hope the S660 leads to more exciting products from Honda in the future. But as we walk away, we take a lingering look at the little sports car, and wish it could still find its way to our part of the world somehow.
Photos by Dinzo Tabamo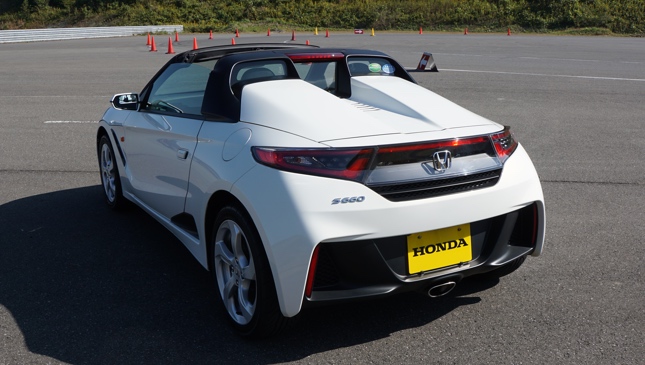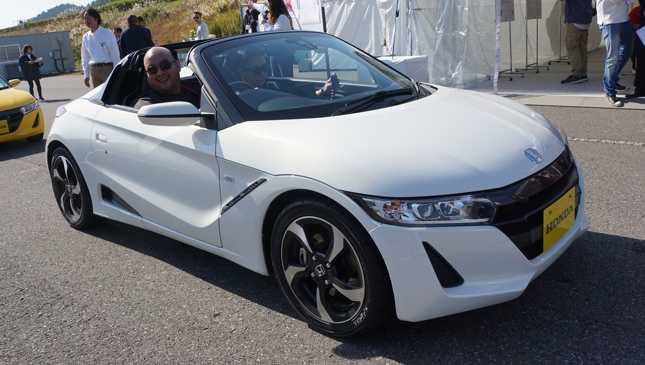 ADVERTISEMENT - CONTINUE READING BELOW ↓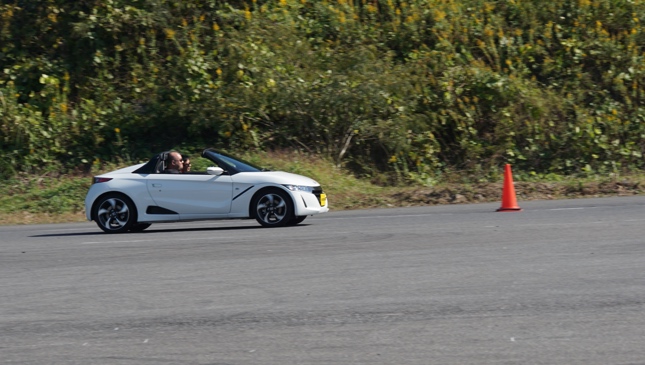 ADVERTISEMENT - CONTINUE READING BELOW ↓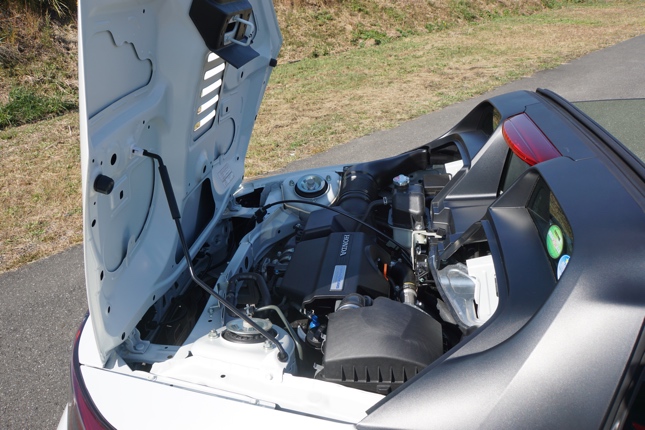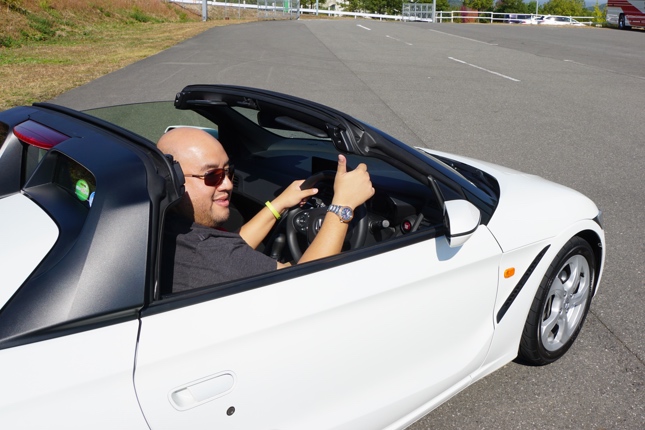 ADVERTISEMENT - CONTINUE READING BELOW ↓