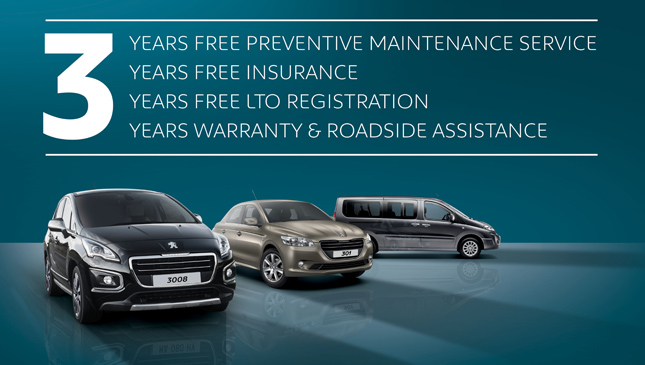 No doubt you've seen one by now: Whether it's a handsome 3008 crossover or a stately 508 sedan, Peugeot's presence on our streets is already palpable. While we welcome all automotive brands in the country because it means growth for the market, we're especially glad to be seeing Peugeot's distinct cars on the road.
This month, Peugeot Philippines will make it easier for those interested in knowing what French motoring is about. In cooperation with Unionbank, special rates and packages will be offered for the 301, the 2008, the 3008, the 5008, the 508, the RCZ, the Expert Tepee and the 208 GTi.
Down payments as low as 20% and up to 60 months of payment terms are offered. And in what Peugeot Philippines is touting as an industry-first, it is offering three years of comprehensive insurance, preventive maintenance service, LTO registration, and warranty with roadside assistance. In other words, three years of worry-free ownership.
ADVERTISEMENT - CONTINUE READING BELOW ↓
This promo is good until the end of this month (October 31). Peugeot Philippines also promises an abundant inventory of spare parts for current and potential owners.
If you're in the market for a new automobile, and you're the least bit curious as to whether a French car is in your future, we suggest you head to a showroom. Peugeot automobiles are stylish and fun to drive, and they have a certain we-don't-know-what about them.
ADVERTISEMENT - CONTINUE READING BELOW ↓
Recommended Videos