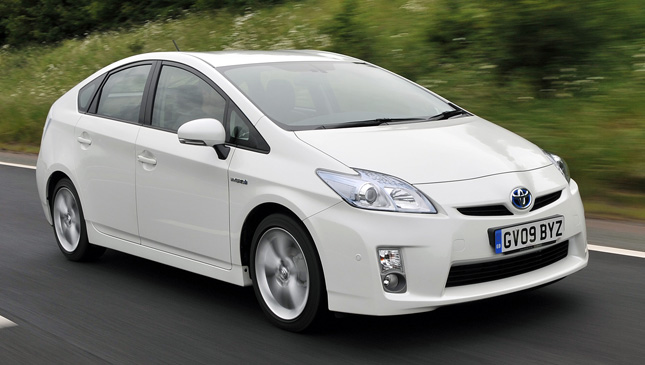 When we see the words "Toyota" and "recall," it's easy to panic considering how many cars on the road have the Japanese brand's badge. After we posted our story yesterday about the worldwide recall program, a lot of owners were understandably concerned about their Toyotas.
Now we have the official statement from Toyota Motor Philippines, and it turns out very few of you are affected. The only models in our country covered by the recall are the Toyota Prius and the Lexus CT200h--both hybrid vehicles. The Corolla/Altis, which was named in the global recall, isn't affected in our market.
Here's the complete statement (in italics) from TMP:
In line with Toyota's firm commitment on product safety and quality, Toyota Motor Philippines will issue a Special Service Campaign (SSC) for the Prius Curtain Shield Airbag and its Emission Control Canister. This campaign involves 63 vehicles for the airbag issue and 65 units for the emission canister concern. In the Philippines, these models were sold between October 2008 and April 2012 for the airbag concern, and April 2006 and August 2015 for the emission canister concern.
ADVERTISEMENT - CONTINUE READING BELOW ↓
The said Prius models are equipped with curtain shield airbags located in the left and right side roof rails. Each curtain shield airbag uses a certain type of inflator that contains compressed gas in one chamber and a propellant in the other. Due to concerns that small cracks may develop in the welded frame area of the airbags when exposed to heat for long periods of hours parked, this may cause defects when the airbag is deployed.
As for the other emission canister concern, these hybrid units are also fitted with evaporative fuel emissions control unit canisters that are mounted in the fuel tank. Due to possible occurrences of cracks on the canister coating, this may result to fuel leaks when the tank is full.
There have been no accidents reported related to these conditions.
We will inform our concerned Philippine customers through registered mail. Any authorized Toyota dealer will inspect and, if necessary, install a retention bracket to the Curtain Shield Airbag, and/or replace the fuel suction plate/charcoal canister of the vehicle at no charge.
ADVERTISEMENT - CONTINUE READING BELOW ↓
Recommended Videos
For more information or other inquiries, you may contact the Toyota Customer Assistance Center at (02) 819-2912.
There you have it. Again, TMP has clarified that the Philippine-market Corolla/Altis is not involved in this program.