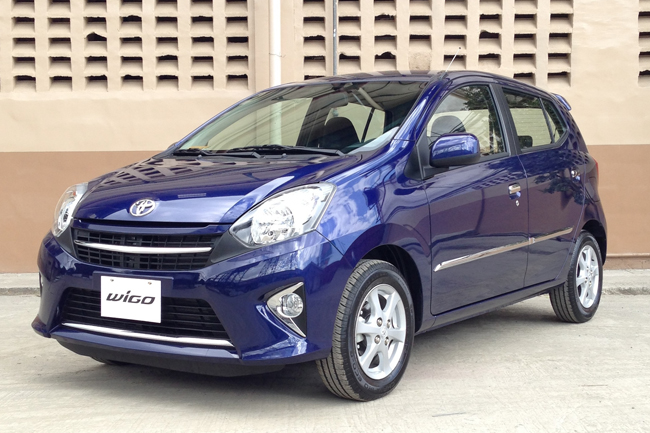 Toyota Motor Philippines (TMP) held a Christmas lunch for members of the media yesterday, and it was a more intimate affair than the large press events the Japanese carmaker usually held. Prior to the sublime French meal, TMP president Michinobu Sugata gave his annual speech on Toyota's current state.
In short, TMP is doing very well. Sugata announced that they have now sold 96,787 units to date this year, and are on track to hit the 100,000 mark before 2014 is over. This represents a 41% jump compared with last year's sales figure over the same period. In the annals of the local automotive industry, this is unprecedented.
According to TMP's president, 2014's success can be attributed to the country's best-selling car model, the Toyota Vios. Right now, sales of the popular subcompact stand at 23,725. The introductions of the new Corolla Altis, the Wigo and the Yaris also contributed to the company's healthy bottom line.
ADVERTISEMENT - CONTINUE READING BELOW ↓
It's impossible not to mention the Vios without bringing up the successful Vios Cup one-make race. Sugata said the much-anticipated 2015 season will commence in March 2015. With a rich rivalry already established from the 2014 Vios Cup season alone, expect more excitement next year.
The robust sales of Lexus Manila was also commended. The premium Japanese marque has sold 434 units to date, exceeding last year's figure even without counting December's tally.
Given this update from Sugata, we expect more good news when TMP celebrates its annual thanksgiving party next month.
Photo by Dinzo Tabamo
ADVERTISEMENT - CONTINUE READING BELOW ↓
Recommended Videos