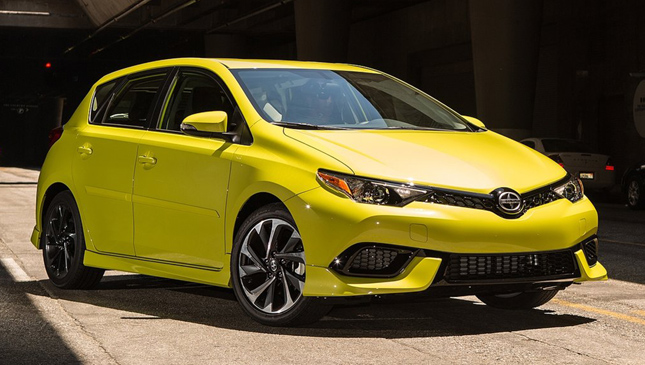 Remember the Scion brand? For the uninitiated, this is Toyota's youth-oriented nameplate in the North American market. We've featured a few of its vehicles on our website, and openly expressed our desire for some of its models to be brought over to our shores.
Unfortunately, however, that dream will only remain just that. Because Toyota has just announced that Scion will be "transitioning back to Toyota" beginning August 2016. Take out the press talk and this is just a sugar-coated way of saying that the Japanese carmaker is killing off its fun division.
Founded in 2003, Scion churned out models like the tC sports coupe, the FR-S (86/BRZ) sports coupe the boxy xB, the new iA sedan and the iM five-door hatchback. Sure, most of these models may have simply been rebadged versions of other cars, but Scion brought a touch of youthfulness to otherwise bland Toyota products. In fact, the average buyer who typically went for these vehicles was below 35 years old.
Scion made it extremely convenient to buy a vehicle, too. Services like Pure Pricing made the purchasing process very hassle-free, while Mono-spec made a wide selection of personalized accessories available to anyone who wanted a dressed-up Scion. The division also held numerous grassroots marketing events where customers got wind of the brand for the first time.
Continue reading below ↓
Recommended Videos
We're a bit saddened that we will never get to see Scion come over to our shores. But we're hopeful that the move is a sign that Toyota plans to be a bit more serious in its bid to offer more dynamic cars. After all, there's nothing wrong with being both reliable and hip at the same time, right? Farewell, Scion. We would have wanted to have known you better.