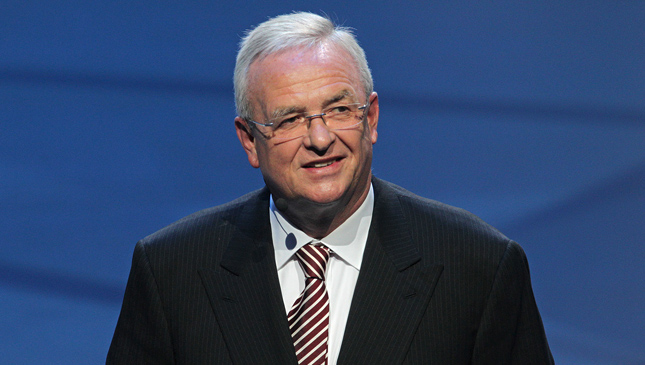 The full implications of Volkswagen's admitted emissions cheating scandal has yet to be known, but the incident has already claimed its first casualty. Volkswagen CEO Martin Winterkorn, the man credited for the brand's current success--until the scandal broke, that is--has stepped down. Winterkorn released a short statement yesterday, and here's what he said (in italics):
I am shocked by the events of the past few days. Above all, I am stunned that misconduct on such a scale was possible in the Volkswagen Group. As CEO, I accept responsibility for the irregularities that have been found in diesel engines, and have therefore requested the Supervisory Board to agree on terminating my function as CEO of the Volkswagen Group. I am doing this in the interests of the company even though I am not aware of any wrongdoing on my part.
Volkswagen needs a fresh start--also in terms of personnel. I am clearing the way for this fresh start with my resignation.
ADVERTISEMENT - CONTINUE READING BELOW ↓
I have always been driven by my desire to serve this company, especially our customers and employees. Volkswagen has been, is and will always be my life. The process of clarification and transparency must continue. This is the only way to win back trust. I am convinced that the Volkswagen Group and its team will overcome this grave crisis.
While Winterkorn's sense of command responsibility is somewhat admirable (something we Filipinos are not used to), his saying that he didn't know what was happening (if that's true) was indicative of the kind of organizational structure Volkswagen has.
Due to the fast turn of events, a successor hasn't been named yet. According to a report by Reuters, the front-runners to take Winterkorn's spot are Porsche chief Matthias Mueller, Audi head Rupert Stadler and VW brand boss Herbert Diess.
The power vacuum atop one of the biggest corporations in the world, and the number one or two carmaker on the planet depending on the month, has to be filled soon--and with a credible leader. German chancellor Angela Merkel has asked for quick action on the matter. VW has long been an example of the best of German industry, and a smear on the company reflects badly on the nation as well.
ADVERTISEMENT - CONTINUE READING BELOW ↓
Recommended Videos
Other countries in Asia and Europe where VW does business are thinking of doing their own investigations. In fact, our own LTO has just launched its own inquiry and said it will recalibrate all emissions machines in the country to conform to US standards. (Okay, we're just kidding on the LTO part.)
Winterkorn's resignation is just the first big step in a far-reaching series of investigations, recalls and possible class-action lawsuits. One thing is for sure, this scandal will shape Volkswagen's corporate direction in the next decade.