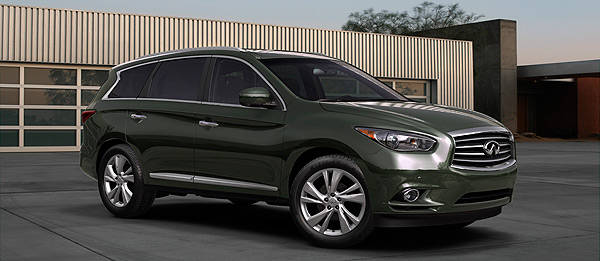 Nissan is reportedly looking to transfer majority of the production of its luxury brand Infiniti out of Japan to keep its products profitable in the face of the country's surging yen.
This was revealed by Infiniti's executive vice president Andy Palmer who said that the relocation is necessary to combat the yen's rise to record highs against the dollar.
"Clearly, we're working on one strategy," Palmer told AutoNews.com. "As cars come up for renewal, generally they're being relocated in a function of where the majority of sales are."
The strategy supposedly calls for Infiniti models being built in Europe and China for the first time. For models that will still be made in Japan, Nissan is eyeing the use of more imported parts that could be as much as 65 percent of the vehicle, a sizable increase from the current makeup of Infiniti's models that are at around 15 percent.
Palmer added that Infiniti will never completely abandon Japan as its brand image is tightly interwoven with its Japanese roots.
"Part of the myth of Infiniti is Japanese craftsmanship. You need to have something resonating around that," Palmer said. All of Infiniti's current products are being made at the company's Tochigi plant north of Tokyo.
Continue reading below ↓
Recommended Videos
The relocation of most of Infiniti's production outside of Japan comes nearly two months after Nissan announced that the luxury car brand's global headquarters will be moved to Hong Kong.