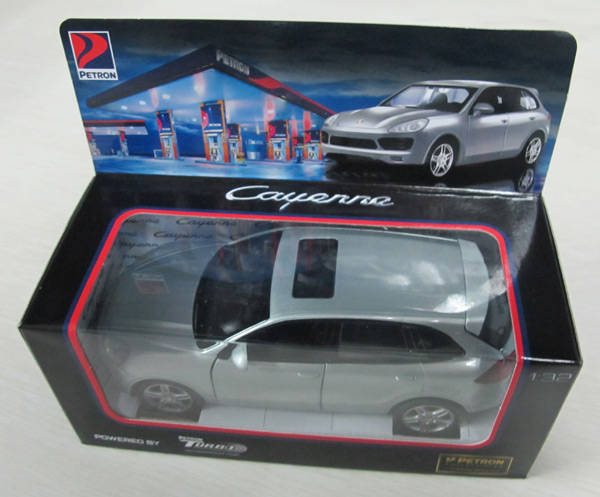 You've read here that Petron Corporation has launched its "Passion for Porsche" toy-car marketing campaign at the beginning of the month. We gave you most of the details about the miniature Porsche cars--including their P180-per-piece selling price for every P1,000 purchase of Petron fuel products--except for two: their actual size and the material they're made of.
Well, we now have those details after Petron gave us a sample at today's media event held to announce a mall tour to promote the campaign (see separate story). We got a silver Cayenne cased inside Petron's special packaging. Clearly printed on the packaging is the scale size of the toy: 1:32. For the benefit of those who have no idea how big (or small) this scale is, we took a photo of the toy beside an iPhone 4 for visual reference.
We've also ascertained that Petron's Porsche toy cars are made of die-cast metal. Hopefully, this additional info can help you decide whether to get these or Shell's Lego Ferrari models.
Photos by Vernon B. Sarne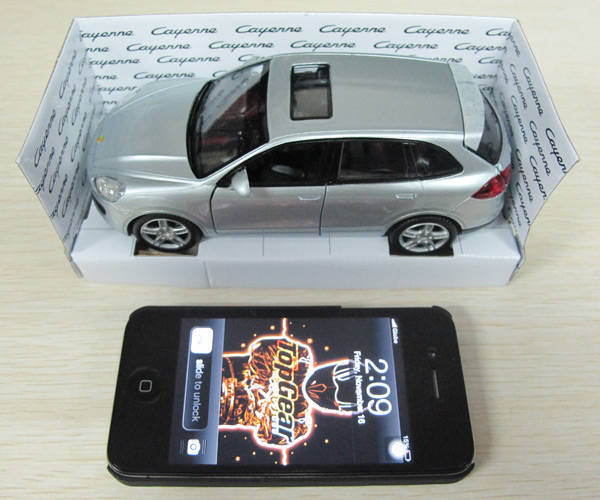 Continue reading below ↓
Recommended Videos