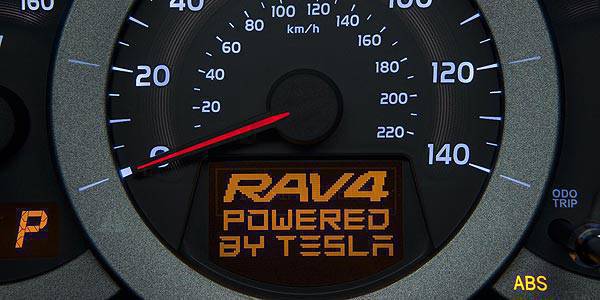 Toyota will unveil its RAV4 Electric Vehicle (EV) Concept--developed with Tesla Motors-- at the 2010 Los Angeles Auto Show.
The RAV4 EV Concept utilizes the RAV4's crossover compact sport-utility vehicle body and pairs it with Tesla's electric powertrain.
The RAV4 EV Concept is Toyota's latest effort to reduce the use of fossil fuels and carbon dioxide emissions "by developing more efficient and alternative powertrain technologies." It also precedes the production-model RAV4 EV Toyota will introduce in the United States in 2012.
The RAV4 EV isn't the first time Toyota has used the RAV4 nameplate in an alternative-powered vehicle as it sold approximately 1,900 first-generation RAV4 EV models between 1996 and 2003. This particular model also has the distinction of being the first vehicle in the world to be powered by a nickel-metal hydride battery.
With their partnership, Toyota aims to learn from Tesla's EV technology capabilities while Tesla hopes to benefit from Toyota's manufacturing expertise.
Photo from Newspress.co.uk
Continue reading below ↓
Recommended Videos