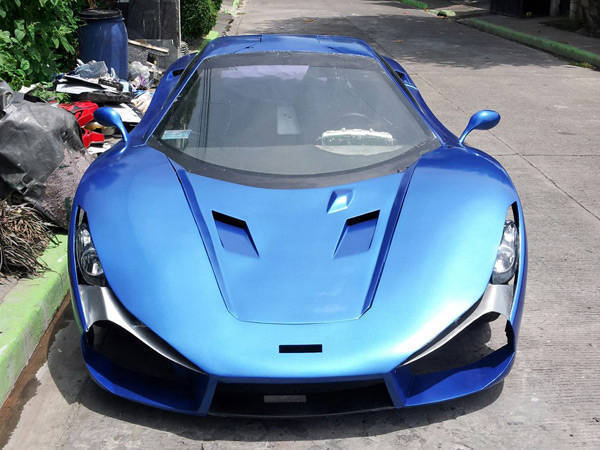 A most amusing "supercar" has been brought to our attention, the exterior of which is supposedly the product of the ingenious imagination of an auto-body fabricator based in San Pedro, Laguna. The company--identified by its Facebook page as Pacita Fibertech--has not revealed much information about the car, other than that it has a "Honda B16A engine mounted amidship."
The page's administrator also revealed that the car will be on display at the upcoming Trans Sport Show in late May at SMX Convention Center in Pasay City.
We don't know what the base car is, although somebody sent us a private message saying this thing began life as a Nissan Sentra LEC.
The styling is hardly original. It's an amalgam of Ferrari, Lamborghini and McLaren design elements, but it looks good enough to turn the head of even the most jaded car enthusiast.
According to the administrator of Pacita Fibertech's Facebook page, they can do a full-carbon version of the kit for about P300,000 (just for the body panels alone).
ADVERTISEMENT - CONTINUE READING BELOW ↓
Any takers?
UPDATE: TopGear.com.ph writer Niky Tamayo got in touch with Pacita Fibertech and was told that the base car is actually a 1995 EG Honda Civic and that the whole thing costs P700,000.
Photos from Pacita Fibertech's Facebook page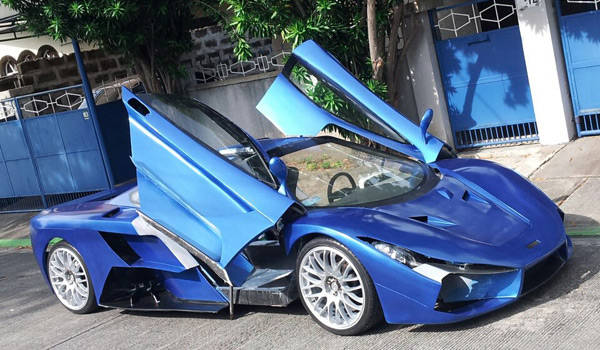 ADVERTISEMENT - CONTINUE READING BELOW ↓
Recommended Videos