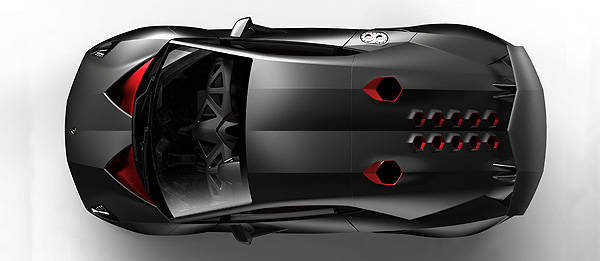 Remember the Lamborghini Sesto Elemento, the hypercar that the Italian automaker revealed at the 2010 Paris Motor Show? The one that packs a 5.2-liter, 570hp V10 engine mated to a six-speed automatic transmission, and is capable of going from 0 to 100kph in 2.5 seconds before reaching a top speed of over 320kph?
Well, that car apparently is old news. According to News.Drive.com.au, Lamborghini is set to unveil at the 2013 Geneva Motor Show the fastest car ever in its 50-year history.
Citing Lamborghini research-and-development boss Maurizio Reggiano, the automotive news site says that the still-unnamed hypercar will be a road-ready race car that will be homologated for a limited production run from as few as two units to as many as 10.
"It will be a homologated car," the site quoted Reggiano as saying. "We want it to be a tribute to the (upcoming 50th) anniversary of Lamborghini and we want to shock and reward."
Reggiano reportedly even added that low volume and one-off cars like the Aventador J will become an integral part of Lamborghini's future plans, and that the carmaker won't bother with making concept cars the company has no plans of producing.
"One-off cars are part of our strategy," Reggiano reportedly said. "Usually, we present something because we want to produce or sell it."
Continue reading below ↓
Recommended Videos