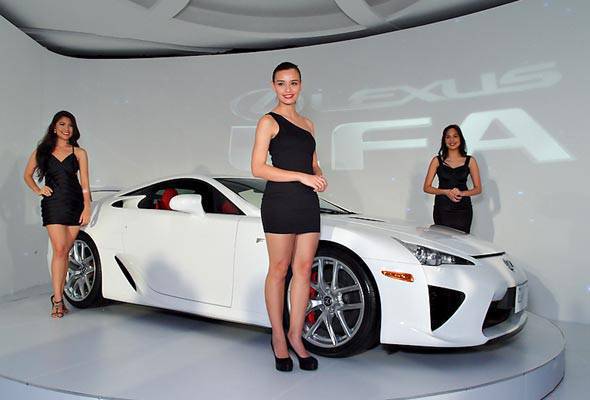 After nearly a year of being coy about the price of its 'Whitest White' LFA--the 161st of the 500 units that will be produced by Toyota's luxury brand--Lexus Manila now has put a price on its supercar: P34.8 million.
Could the recent appearance of gray-market units in the Philippines have influenced Lexus Manila to finally name a price for its own LFA? Since the dealership says that the price "is for reference only," we believe it's to prevent gray-market dealers from importing more LFAs into the country and then selling them at a price that's more than what Lexus Manila is actually willing to let its LFA go for.
According to Lexus Manila's marketing officer, Carlo Chungunco, the revelation of the price is "due to the numerous inquiries and questions we have been receiving since we unveiled the car last year."
"Hopefully, our updated price list will help shed light on the value of the car," Chungunco added.
With all 500 LFA units already spoken for and with the car's production run expected to wrap up at the end of the year, now may be a good time to buy the lone LFA that has been imported "cleanly" by the only authorized Lexus dealership in the Philippines.
Continue reading below ↓
Recommended Videos