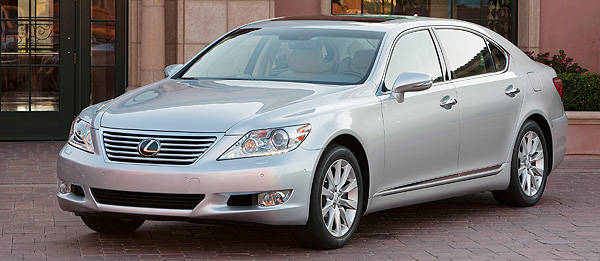 Lexus has once again been named by J.D. Power and Associates the top carmaker in its 2012 Initial Quality Study. This places Toyota's luxury car brand in the enviable position of bagging the award in 14 of the last 23 years starting in 1990 with its first model.
Lexus received the award by having only 73 reported problems in every 100 of its vehicles, topping Jaguar and Porsche's 75.
Helping Lexus achieve the top mark in the 2012 Initial Quality Study is having three of its models top three segments in this year's study. These are the ES350 for the Entry Premium Car category, the RX for the Midsize Premium Crossover SUV class, and the LS for the Large Premium Car segment.
This marks the second consecutive year that the ES350 has topped its class, while the LS has the distinction of topping its category not only for the fifth straight year but also for the 12th time in the last 15 years.
ADVERTISEMENT - CONTINUE READING BELOW ↓
The LS topped its segment with a reported problem of just 50 out of every 100 vehicles, while the ES350 and the RX had 69 and 67, respectively.
ADVERTISEMENT - CONTINUE READING BELOW ↓
Recommended Videos