A little while back, we told you about a handful of locally produced car magazines that either had already come out or were still slated to roll off the press. One of those magazines is Power Wheels, a publication that focuses on aftermarket products and performance tuning. It is helmed by Manila Standard-Today motoring reporter Dino Directo.
Well, our mailbox just received an image file showing the cover of the magazine's very first issue, which is supposedly scheduled to hit newsstands at the end of this month. A quick scan of the cover told us that: (1) the magazine will sell for P125; (2) a white Subaru Forester and a black Impreza WRX STI literally share top billing on the first cover; (3) the foiled Porsche Panamera of Richard Gutierrez is featured inside; (4) the issue has generous servings of souped-up automobiles like a Mugen Civic Type R and a Brabus E-Class; and (5) the main copy (the prominent text at the bottom part of the cover) makes use of a font that we've been using quite a lot these days (the name of the font is "Capture It").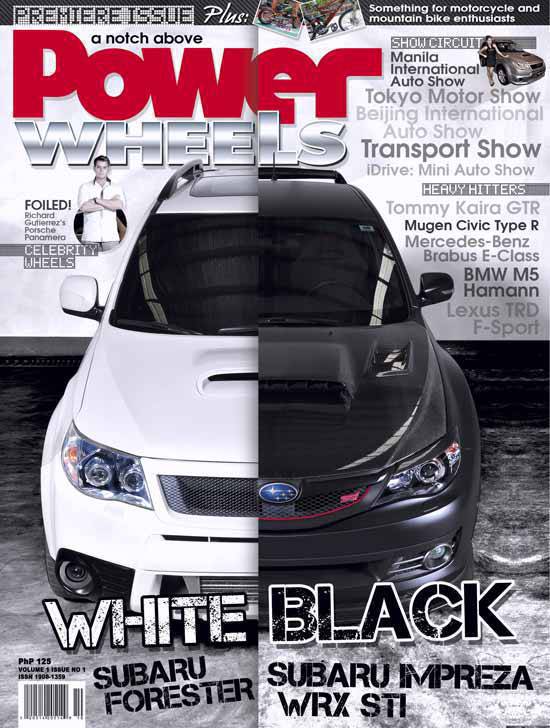 ADVERTISEMENT - CONTINUE READING BELOW ↓
We can't wait to formally welcome another addition to the car-magazine shelf of bookshops and magazine stands. We wish Dino and his staff all the best as they try to overcome the attendant birth pangs that come with publishing a new magazine. More, er, power to Power Wheels!