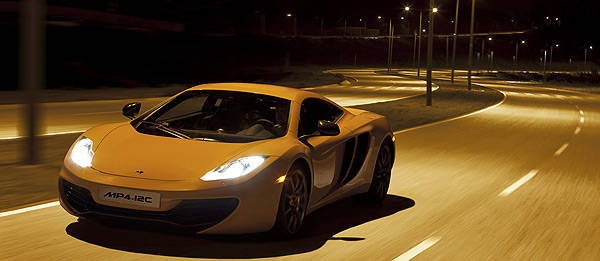 McLaren Automotive has announced that its Asia-Pacific network will be managed by McLaren Automotive Asia, a wholly-owned McLaren subsidiary that will be based in Singapore.
Joining McLaren Automotive Asia as directors are McLaren Automotive's executive chairman and sales and marketing director, Ron Dennis and Greg Levine respectively, and Singaporean local Peter Lim who bought into the British sports car company for an undisclosed amount last month.
"Singapore is the natural location for our regional business. Strategically located with one foot in the east and one foot in the west, it is commercially vibrant and home to successful entrepreneurs and proactive business leaders with a 'can do' attitude and an interest in sports cars," Dennis said in a statement. "We have enjoyed racing success here in the past and I am confident that the region will also prove to be hugely influential in the future for McLaren Automotive."
McLaren Automotive Asia will be responsible for all of McLaren Automotive's regional operations throughout its Asia-Pacific network. This includes importation, distribution, logistics, sales, marketing, technical support and financial services for McLaren's range of high-performance sports cars.
McLaren Automotive also confirmed that its Asia Pacific regional retail network will initially consist of five dedicated and experienced automotive retailers: McLaren Hong Kong by Sime Darby; McLaren Osaka by the Hakko Group; McLaren Tokyo by MT International; McLaren Singapore by Wearnes Automotive; and McLaren Sydney by Trivett.
Continue reading below ↓
Recommended Videos
These five McLaren retailers are due to open their showrooms towards the end of 2011 and already hold approximately 18 months of orders for the McLaren MP4-12C, McLaren's first 'pure' sports car.
Although McLaren Automotive is anticipating its expansion into the Asia-Pacific region further, the carmaker said that it "will be conservative and strategic". Initial plans are also under consideration for McLaren Automotive's expansion into mainland China.
Do you think we'll ever see a McLaren Manila? If yes, who or what company will bring it in?