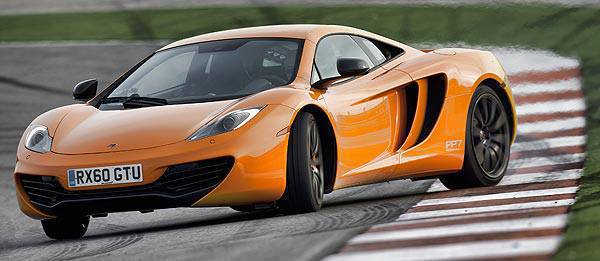 McLaren Automotive and its MP4-12C sports car bagged two awards in this year's Vehicle Dynamics International Awards, chief of which is the Car of the Year title for the British automotive engineering company's first wholly designed and built production car.
"It's been another fascinating year of development, and the judging by our independent panel of experts has been as tough as ever," said Graham Heeps, editor of Vehicle Dynamics International magazine. "The world was waiting to see how the new McLaren MP4-12C would shape-up at the pinnacle of what the automotive industry has to offer, and it hasn't disappointed. The team in Woking should be enormously proud."
For its work on the MP4-12C, McLaren Automotive's dynamics team also bagged the Dynamics Team of the Year Award.
"Our target was for the 12C to be the best car dynamically in all environments," said McLaren Automotive program director Mark Vinnels. "That's the real breakthrough for us, that the car handles and rides beautifully on road or on track, in the hands of racing drivers or commuters, at 200 miles an hour or at 30. This has never been done before, and is great reward for our engineers and designers who have been passionate about delivering a ground-breaking new car."
Continue reading below ↓
Recommended Videos
McLaren started the production of the MP4-12C at the McLaren Technology Centre last January. It goes on sale across Europe in June, before being launched in the Middle East, South Africa, North America, and the Asia Pacific region later this year.