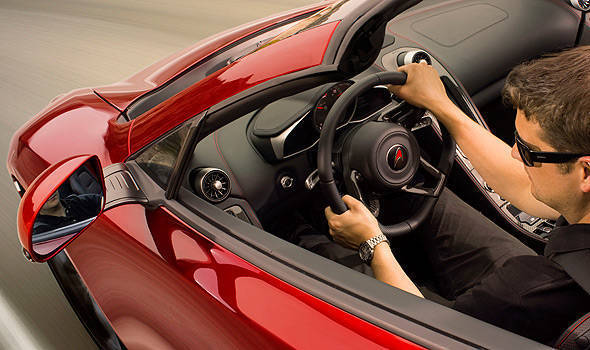 Twelve months after the McLaren MP4-12C first went on sale, McLaren Automotive has taken the next step to the car's development by going topless with it.
The MP4-12C Spider is based on the same carbon-fiber monocell chassis as its hardtop sibling and will utilize the slightly more powerful 616hp twin-turbo V8 engine on the upgraded 12C, making it just as dynamic to drive.
While McLaren Automotive only released a teaser image of what the MP4-12C Spider looks like, the British carmaker promises to release more information on its latest model "in the next few days when ordering commences across the company's network of retailers."