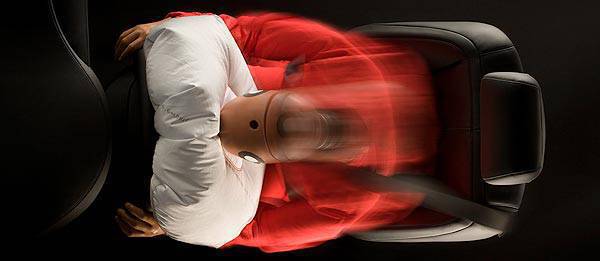 It's been 30 years since a production car was first equipped with an airbag. Thanks to the safety innovation, more than 28,000 human lives have been saved in the United States alone.
The airbag is a product of 13 years of continuous development by Mercedes-Benz. When one fatality during the system's first tests in the early 1970s was suspected to have been caused by an airbag, car manufacturers suspended their development efforts of the system. Mercedes-Benz, however, continued to believe in the safety feature's feasibility as a supplemental restraint system. Thanks to the German carmaker's intensive development, the first mature series-production driver airbags were introduced in the 1980-model W126-series S-Class Mercedes-Benz luxury sedans.
A National Highway Traffic Safety Administration test in the US showed that the probability of fatality in a crash where one is protected by a seatbelt and an airbag is 60 percent lower than the chances of one who gets into an accident without any of the two safety features.
The road safety agency also pointed out that in the US a total of 28,244 lives have been saved by airbags. Of that number, 23,127 were drivers (13,999 of whom were not wearing a seatbelt) and 5,117 were front seat passengers (2,883 of whom were not wearing a seatbelt).
"All safety experts agree that the airbag can never be a substitute for seatbelts," Mercedes-Benz said in a statement issued during the airbag's anniversary. "It is only in conjunction with a seat belt that it becomes an optimally coordinated system that demonstrably makes a major contribution to the prevention of severe or fatal injuries to the occupants during serious accidents."
ADVERTISEMENT - CONTINUE READING BELOW ↓