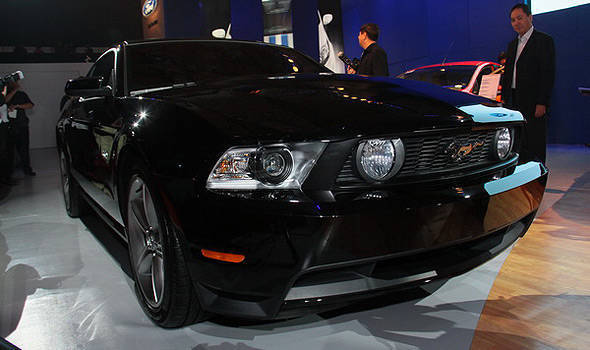 A Ford Mustang is on display at the Manila International Auto Show to signal only one thing: the muscle car is really coming to the Philippine market.
Details on the variants and technical specifications of the Philippine-market Mustang were not revealed after the all-black muscle car rolled out onto Ford's massive booth, but you can count on these information being available by July--when Ford Philippines will start accepting orders for it.
"We will kick off in July and we will have first deliveries in September," said Anika Salceda-Wycoco, Ford Philippines assistant vice president for communications.
That means you have a few more months to save up for the Mustang--and more. After all, Ford has also marked its calendar to start selling the Ranger pickup truck and the 2.0-liter EcoBoost Explorer.
"It'll be a busy year for Ford Philippines," Salceda-Wycoco said.
That may be a lot to process but let's focus back on the Mustang. When it finally hits the Philippine market, only two words come to mind: Big Test.
Continue reading below ↓
Recommended Videos