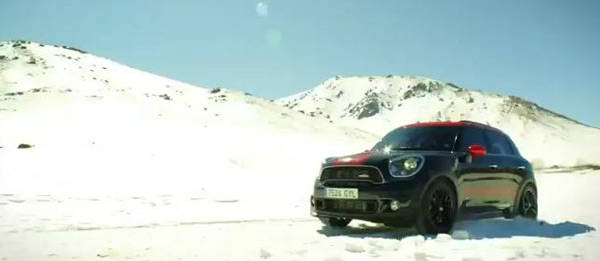 Mini is showing off just how capable its John Cooper Works Countryman is by having the all-wheel-drive crossover run on terrains that won't look out of place in World Rally Championship stages.
In the video, the Mini John Cooper Works Countryman is seen driving through a desert, a snow-clad mountain and up a twisty mountain road. However, while the video could have very much been like that for the duration of its 01:15 running time, Mini somehow injected it with a human element by having the vehicle serve as sort of a launch pad for a guy wearing a wingsuit. Apparently, this is the "unexpected" part in Mini's "Expect the Unexpected" tag line for the video.
Do you think that was just a tad too dramatic and that Mini should've just left the video alone with just the driving bits?
If you're viewing this on a mobile device and can't see the video, please click here.
Continue reading below ↓
Recommended Videos