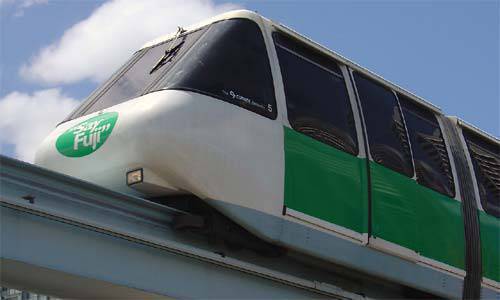 The Department of Science and Technology (DOST) is proposing the use of a locally-manufactured monorail system to solve Metro Manila's mass transportation problems.
"We are proposing a more cost-effective mass transit system that is 100-percent locally-developed, 100-percent locally-maintained," said DOST secretary Mario Montejo in a report aired on national television.
Montejo said the monorail system could be cheaper by 20 percent compared to Metro Manila's existing train systems because the materials needed to construct it could be sourced from within the country and that its maintenance cost "will be 1/5th of an equivalent system."
According to the DOST, the 50-seater monorail system will initially be tested in the University of the Philippines (UP) Campus in Diliman to transport passengers between Philcoa and the UP Faculty Center. Montejo added that the monorail system could replace the public utility jeepneys that operate inside UP Diliman.
Like the current Metro Rail Transit and Light Rail Transit systems, the monorail will be powered by electricity. Unlike the two systems, however, the monorail will only have a single coach train.
Montejo is no stranger to utilizing local resources to make a world-class product. He is behind AutoPark, the automated parking system located across the Silver City mall in Pasig City.
Photo from SXC.hu