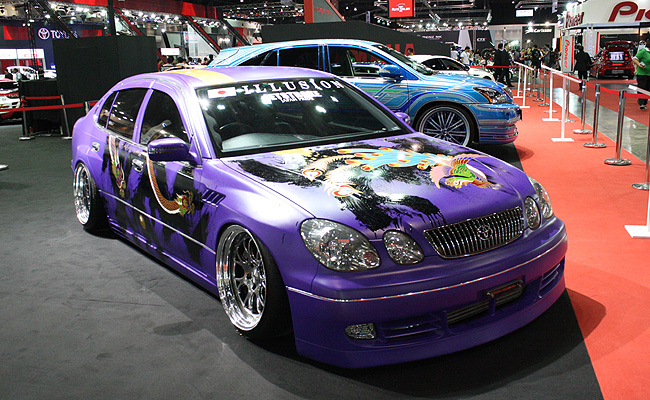 The Canadian city of Quebec has released a regulation banning the so-called hellaflush modification--which includes lowering the vehicle's suspension, installing undersized wheels, and mounting tires that are too narrow for the rim--saying that this is carried out at the expense of a vehicle's handling and maneuverability. What's interesting to note here is that Quebec's road safety agency itself, the Societe de l'Assurance Automobile du Quebec, used the 'hellaflush' term.
Based on the regulation, a vehicle's suspension should not lower the vehicle's height by more than 5cm (nearly two inches) and "must now allow contact between a tire and the body or chassis during normal use." As for the tires, these "must not be smaller than the minimum size" specified by the car manufacturer. They may, however, be greater than specified by the manufacturer "provided that the tire does not touch the body" or any part of the vehicle "for all movements of the suspension and steering."
What do you think about this prohibition in Quebec? What if the LTO adopts this prohibition as well?
Photo by Patrick Everett Tadeo
Continue reading below ↓
Recommended Videos