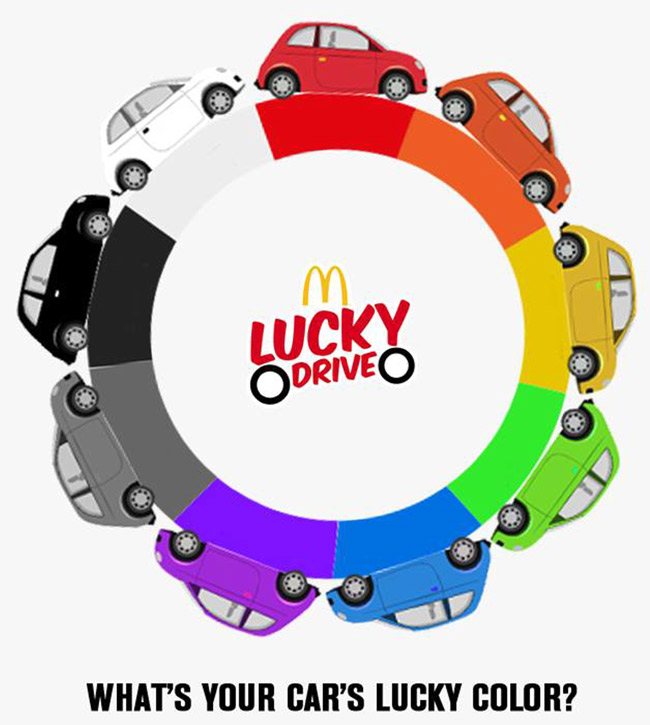 Craving for McDonald's food? You might get free chow from the fast-food chain via drive-thru service from October 15 to 18. How?
During said period, McDonald's is giving away treats to motorists through its "Lucky Drive" marketing campaign. The mechanics is as uncomplicated as French Fries: If your car's paint job matches the lucky color of the day, you win a free treat from any McDonald's drive-thru in Metro Manila.
You have to be quick, though. Only the first 100 motorists per drive-thru branch get the special treat. The campaign also starts at a specified time per day, so do watch for our announcements! We will post the lucky car color of the next day via our Facebook page and Twitter account.
For October 15 (that's tomorrow), the lucky car color is red (and maroon), and the campaign starts at 6am. The lucky drive-thru customers get a free Chicken Muffin. Good luck!
Check out our social-media channels for the specified colors for October 16, 17 and 18.
Continue reading below ↓
Recommended Videos