The COVID-19 pandemic continues to bring the best out of Filipino motorists, whether they be on two wheels or four.
A few days ago, we reported that local bicycle owners have started banding together to lend their rides to frontline healthcare workers in their fight against the coronavirus. Now, with some assistance from the Department of Transportation (DOTr) and the Land Transportation Office (LTO), owners of electric kick scooters are doing the same.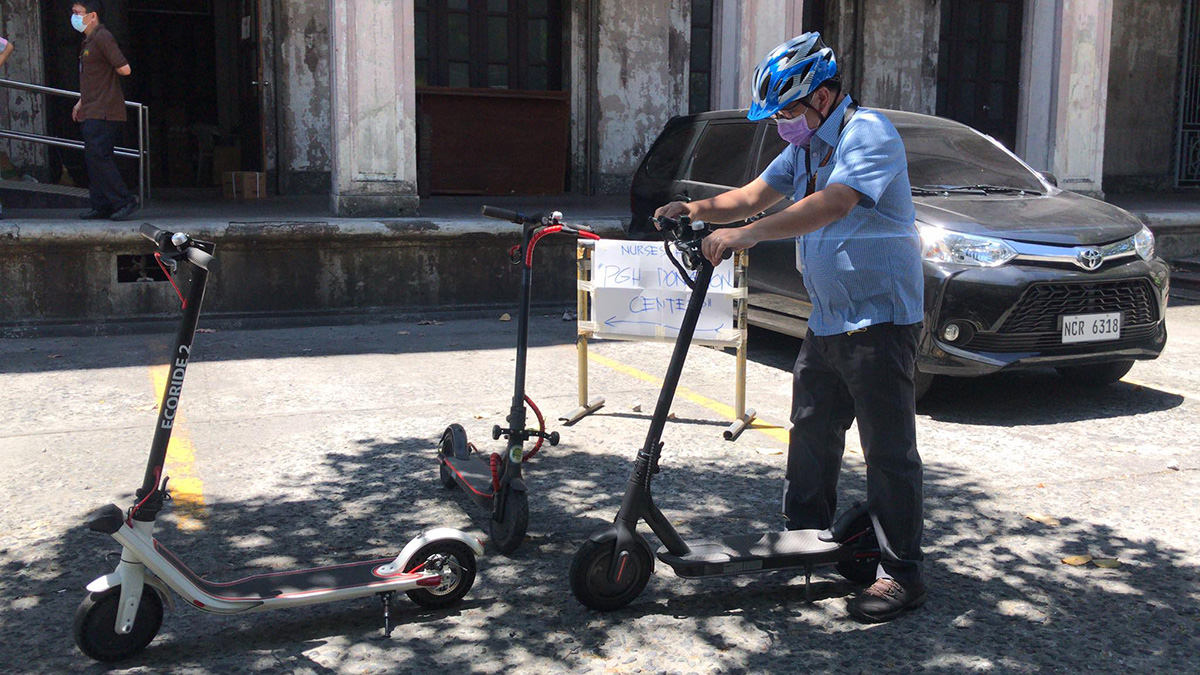 ADVERTISEMENT - CONTINUE READING BELOW ↓
Electric Kick Scooter Philippines (EKSPH)—made up of kick scooter owners and enthusiasts—has partnered with the aforementioned government agencies to start a lend-a-scooter campaign. Through this initiative, healthcare workers in need of transport will be paired with electric kick scooters left unutilized because of the enhanced quarantine period of Luzon.
"These electric kick scooters complement the existing DOTr bus support services for health workers in Metro Manila by providing the last-mile connectivity requirements of the health workers," EKSPH said in a statement, adding that the DOTr and the LTO provided logistic support to make the campaign possible.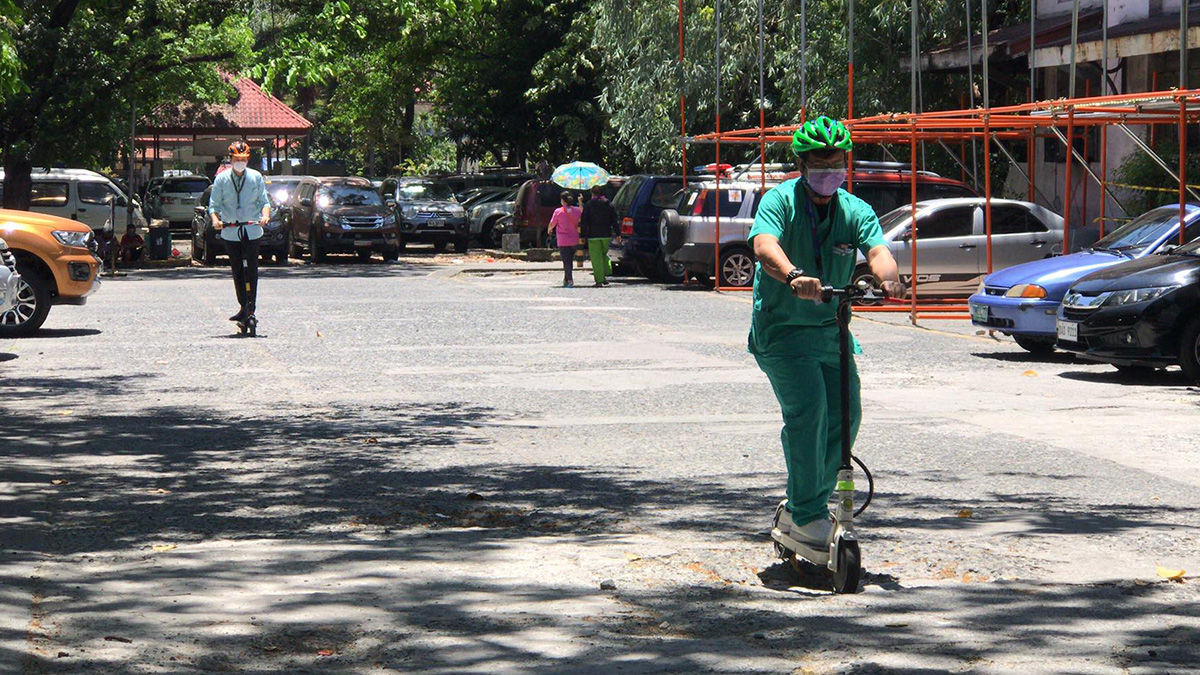 ADVERTISEMENT - CONTINUE READING BELOW ↓
Recommended Videos
"Malaking tulong ito sa mobility ng aming mga empleyado," Philippine General Hospital (PGH) Jonas Del Rosario said during the turnover ceremony for the initial batch of electric kick scooters held at PGH. "As you know, ang pagpunta sa hospital ay mahirap dahil nagkaroon ng shutdown ang ating transportation."
EKSPH founder Tim Vargas shared that the initiative was inspired by a similar campaign being conducted by Life Cycles PH. "They started their campaign two weeks ago, and it moved as launching a similar campaign using scooters naman. In our case, it's lending pa lang," he said, adding that none of this would be possible without the support of the EKSPH community.
Every set of wheels counts. Would you lend your ride to a frontline healthcare worker, too?