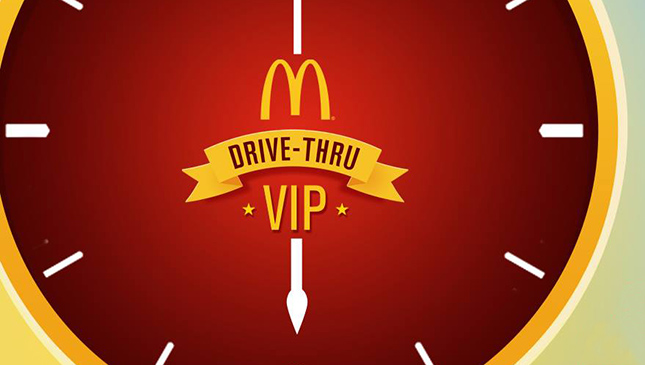 We hope by now you already have your McDonald's Drive-Thru VIP Sticker if you happen to be a loyal patron of the American fast-food chain. If not, it's all good as you still have until August 30 to get that sticker. And to help you do so, we'd like to tell you the "lucky hour," which is the time the stickers will be made available the following day.
For August 28 (Friday), the lucky hour is again 5pm. It will be somewhat challenging, as it's the rush hour and also the end of the workweek. So good luck with that!
The promo is being held at McDonald's drive-thru outlets in Metro Manila, Cebu and Davao. Only the first 100 cars to arrive at each store will get the VIP sticker, which entitles the car owner to various free stuff from McDonald's upon driving through and ordering food.
Do get your McDonald's Drive-Thru VIP Sticker tomorrow. This new one is valid until December 31, 2016.
Continue reading below ↓
Recommended Videos