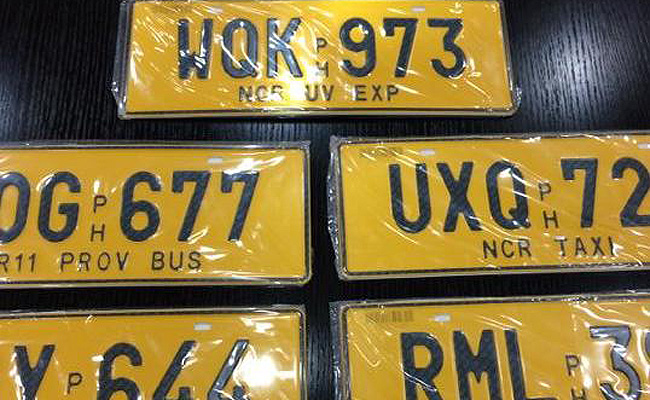 Just a couple of days after the Department of Transportation and Communications and the Land Transportation Office began issuing the new standardized license plates for private vehicles, both agencies have now begun issuing the same for public-utility vehicles.
"The new PUV plates will marginalize colorum operators," said Transportation secretary Jun Abaya. "They cannot be removed and transferred from one vehicle to another. They will indicate the vehicle type as well as the place of registration. The 'third-plate' windshield sticker will also display the PUV's plate number and authorized route."
The new yellow-and-black plates for PUVs have the same security features as the standardized license plates for private vehicles, like the tamper-resistant locks and screws that permanently attach the plates to the vehicle and prevent the practice of removing and transferring them to another vehicle, and reflectorized sheeting to make the PUV plates visible from afar and from any angle.
Continue reading below ↓
Recommended Videos