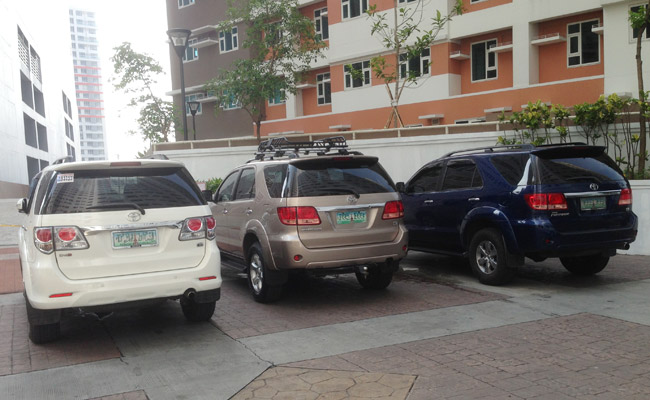 Reps. Rufus Rodriguez (2nd District, Cagayan de Oro City) and Maximo Rodriguez Jr. (Party list, Abante Mindanao Inc.) have filed House Bill 4181, which seeks to penalize car owners who own more than one vehicle by imposing additional rates on the annual registration of their other vehicles.
Citing data from the Land Transportation Office, the lawmakers shared that the number of vehicles registered with the agency has grown from 5,891,272 in 2008 to 6,634,855 in 2010 for an average increase of 6.2% per year.
"From this, we can gather that there are too many vehicles plying our roads and not enough roads for them," said the duo. "This results in heavy traffic causing numerous negative effects to all aspects of the lives of the Filipino people."
The solon also cited data from the World Health Organization, which claimed that as much as 65% of the pollutants in the Philippines are from mobile sources, with carbon monoxide being the biggest pollution load contributor, "mainly due to the increasing numbers of gasoline-fed vehicles, including cars (13.58%) and motorcycles/tricycles (47.88%)."
If House Bill 4181 is passed into law, additional rates will be charged to the annual registration of a second and subsequent vehicles registered under the same owner.
Continue reading below ↓
Recommended Videos
For the second vehicle, the additional rate will be P5,000, while for the third vehicle, the amount is increased to P7,000. For the fourth and each subsequent vehicle, the additional rate is P10,000.
The bill also clarifies that the charges will be "remitted to the National Treasury."
"With technology for alternative or renewable sources of energy still very inefficient and expensive, there is a need to devise new ways that could help lower the number of vehicles roaming the streets of the country," the pair added.
We can't wait to hear your thoughts on this issue.