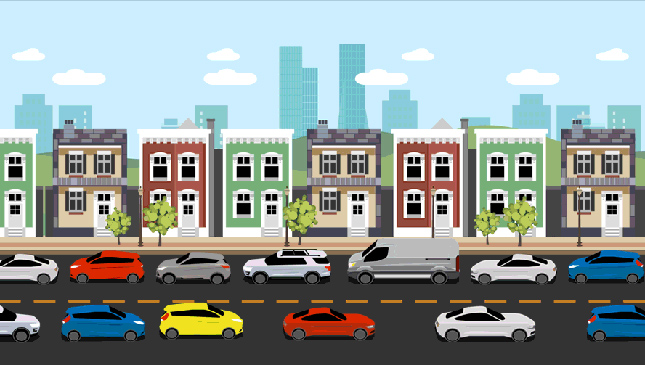 What do Vietnam, India and Indonesia have in common? Well, besides being in Asia, people in these nations apparently like their daily commute. People in these countries are also most likely to say their commuting experience has improved since last year.
Commuting, by the way, technically includes both motorists who ride in private vehicles and travelers who take public transportation.
This is according to a recently conducted Ford-commissioned survey aimed at finding the general sentiment among commuters in the Asia-Pacific region regarding common transportation issues. Can you imagine that? People from two of the most densely populated countries in the world actually enjoy their commute. Now, we're sure you're wondering how the Philippines fared in the study. Well, the answer is not so good.
Said survey says that 42% of Filipino respondents indicated that commuting in the country is now worse than a year ago--the highest number of dissatisfied commuters out of the 12 markets included in the survey. That's also double the amount of people who said their daily commute improved (21%). The study also found that 70% of Pinoy respondents experienced an increase in the amount of time they spend in traffic.
ADVERTISEMENT - CONTINUE READING BELOW ↓
Some of the factors they cited for their worsening commuting experience include more traffic congestion (36%), a more uncomfortable and crowded public transportation system (23%), a more expensive commute (12%), and more difficulty finding parking (9%).
And if you think this survey couldn't possibly put our transport situation in a dimmer light, 30% of respondents said that their commute is the worst part of their day. By contrast, only 4% of Pinoys said that they liked their commute, while 23% labeled the experience as "not bad." The remaining 43% simply find commuting inconvenient.
Ford Philippines assistant vice president of communications Joseph Ayllon points out that challenges like these are bound to happen, citing the country's improving economy as well as more confident consumers as factors behind them. "Ford recognizes these issues and we are doing what we can to address them through ways that are not only convenient, but also smart," he shares.
ADVERTISEMENT - CONTINUE READING BELOW ↓
Recommended Videos
And the solutions could indeed be smart. The American carmaker plans to tackle these challenges head-on using technology and ingenuity. Ford Smart Mobility Asia Pacific director John Larsen says that they intend to provide the region with local solutions to address the issue. Ford Smart Mobility is the company's plan to be a leader in mobility, data and analytics, and autonomous vehicles.