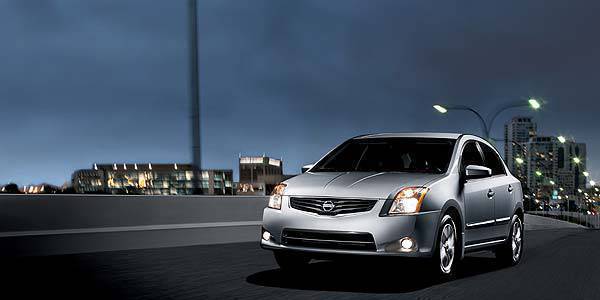 Nissan Motor Philippines, Inc. has finally upped its game with the introduction of the all-new Nissan Sentra in the local market.
The Nissan Sentra 200, an all-new model built on the Japanese carmaker's global C-sedan platform, is being pitched as a versatile car that is expected to "change how today's customers see sedans." Its styling is very reminiscent of its more upscale stablemates, specifically that of the 11th-generation Nissan Skyline V35.
"The Sentra exemplifies how a sedan can be as versatile as other types of vehicles," Nissan Motor Philippines president Allen Chen said. "The driving experience, amenities, and safety that this new vehicle offers will surely surprise our customers as they drive the Sentra to work and play."
The '200' in the new Nissan Sentra's name denotes its all-new MR20 2-liter engine that produces 140hp and 199Nm of torque. With its aluminum construction, the MR20 engine's lighter weight not only makes it less prone to vibration, it also helps make the Nissan Sentra 200 a very fuel-efficient sedan. Translating this power to the front wheels are a six-speed manual transmission for the entry-level model and an Xtronic CVT for the range-topping variant.
Though it looks small on the outside, the Nissan Sentra 200 has loads of space on the inside. Its boot is quite cavernous and if you fold down the split 60/40 rear seat, a mountain bike can easily be accommodated inside. The boot also has a "divide-and-hide" feature that's perfect for storing valuables like laptops and other gadgets while a cargo net helps keep things in place.
The Nissan Sentra 200 takes pride in the five-star rating given by the United States' National Highway Traffic Safety Administration for front-impact crash safety.
"Today's motorists look for more in the vehicles that they purchase. They look for fuel economy, durability, safety, reliability and versatility. We are proud of how the Sentra is able to meet all of these demands" said Steven Hu, assistant vice president for marketing and sales of Nissan Motor Philippines. "Given the Sentra's unmatched versatility our customers have the comfort and elegance of a sedan, which is the usual requirement at work and the functionality of a vehicle for their leisure needs. That's great value for money."
The Nissan Sentra 200 will be available at Nissan dealers in June 2010 starting at P1.050 million.