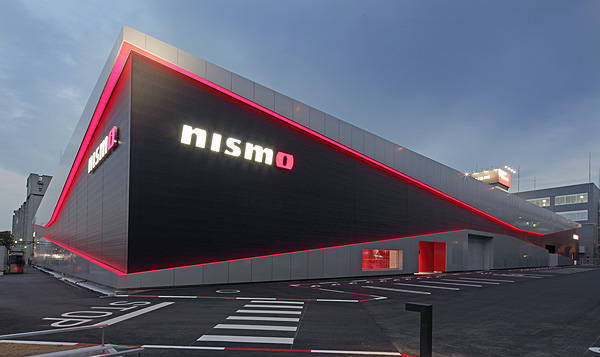 Nismo, Nissan's high-performance road car and motorsport brand, is entering a new era with the opening of its global headquarters and development center in Yokohama, Japan. (Nismo, of course, is short for Nissan Motorsport Ltd.)
"Nismo will bring new excitement to the Nissan portfolio with a broader range of affordable and innovative performance models for more markets and more people," said Nissan chief executive Carlos Ghosn. "Whether it's a small car or a sports car, if it's wearing the Nismo badge, it offers something special in terms of quality, functionality and efficiency, with Nismo's distinctive styling, sporty handling and dynamic performance capabilities."
The first new Nissan road car to get the Nismo treatment is the Juke Nismo that's already on sale in Europe and Japan, and will be launched in the US in the second quarter of this year.
The next Nissan car to be worked on by Nismo is the 370Z Nismo, which made its world debut in early February and builds on the platform of Nissan's most popular and accessible sports car.
ADVERTISEMENT - CONTINUE READING BELOW ↓
And then, of course, there's the GT-R Nismo, which serves as the icing on the Japanese carmaker's "range of exciting, innovative performance models."
"We know that enthusiasts around the world will be itching to know more about the forthcoming GT-R Nismo," said Nismo president Shoichi Miyatani. "It's too preliminary to share any details yet, but fans can be certain we'll be applying all of our motorsport expertise to creating a GT-R Nismo worthy of the name."
If you're viewing this on a mobile device and can't see the video, please click here.