Nissan Motor Philippines, Inc., one of the two distributors of Nissan vehicles in the Philippines, will launch the new X-Trail on June 4.
Not much has been disclosed about the new Nissan X-Trail, a teaser image of which appears below.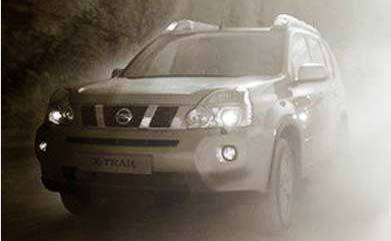 The Nissan X-Trail is the second of the three cars Nissan Motor Philippines is introducing this year to cut its two-year launch drought.
"With three new models, we hope to reach a 20 percent growth in sales from less than 3,000 units last year," Nissan Motor Philippines president and chief executive Allen Chen said in February.
It may be recalled that TopGear.com.ph spotted a test unit of the Nissan X-Trail along the North Luzon Expressway just before Nissan Motor Philippines announced plans to introduce new vehicles in the market this year. (Click this link to see the images.)
Continue reading below ↓
Recommended Videos
(Editor's note: Photos in the gallery below are for illustrative purposes only.)