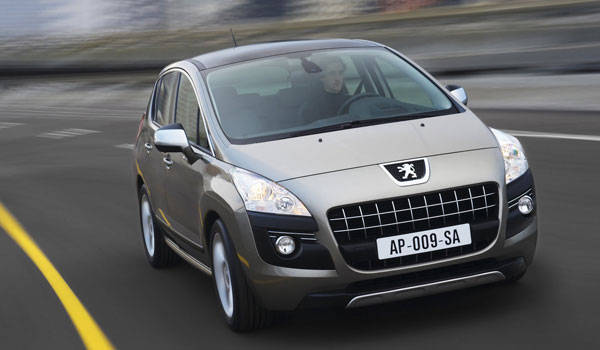 Looks like Peugeot's newly appointed distributor in the Philippines, Eurobrands Distributor, is serious about making an immediate impact on the local market when it officially launches four models in July. According to the company's marketing and PR director, Dong Magsajo, all four models will be diesel-powered.
One of those models will be the 3008 five-door crossover. To keep you on the edge of your seat, our former columnist requested that we do not reveal yet the identity of the three other vehicles. Let's just say the other three are a sedan, an MPV and a coupe.
"We view Peugeot's absence from the Philippine market as a great opportunity," Magsajo said. "Though previous owners might feel abandoned, we look forward to welcoming them back. More importantly, we at Eurobrands Distributor are excited to introduce to both previous and potential Peugeot owners a whole new line of products that will prove just how much the brand has grown. This is not the Peugeot of five years ago. It's a much better brand with a great line of fantastic new products."
We checked the engines for the 3008 and found that this crossover is available in other markets with a 1.6-liter in-line-four gasoline engine, a 1.6-liter in-line-four diesel engine, a 2.0-liter in-line-four diesel engine, and a hybrid powerplant. Based on Magsajo's revelation, we're guessing we could get either the 1.6-liter diesel or the 2.0-liter diesel model. The 3008 should be a great addition to our market's growing list of crossover vehicles, and it's sure to find itself in a tough fight as new crossovers have been making their way to the country, including the Subaru XV and the Mazda CX5.
Now that you know the 3008 is coming, can you guess the three other Peugeot models to be launched here? Also, take the poll below and pick the Peugeot car you'd most like to see on our roads. Who knows? You just might get your wish.
[poll]286[poll]