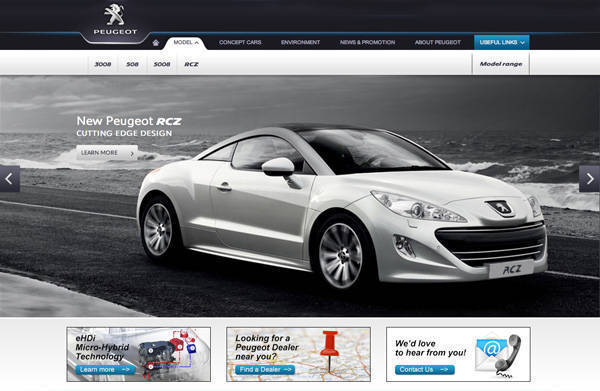 These days, no business can hope to thrive without having a presence in cyberspace. French carmaker Peugeot knows this all too well. And so today, its exclusive importer and seller in the country, Eurobrands Distributor Inc. officially launched Peugeot's Philippine website (www.peugeot.ph).
The website has been designed to comply with international Peugeot website standards. It features the brand's local vehicle lineup--the 3008, the 5008, the 508 and the RCZ. The site also highlights Peugeot's cutting-edge technologies featured in these vehicles: eHDI, which delivers increased mileage in Peugeot's diesel powerplants, and DPF, a diesel particulate filter that drastically reduces harmful emissions.
"We at EDI believe that reaching out to our customers requires making information about our products available to the public via the most accessible means possible," says EDI marketing and communications director Dong Magsajo in a statement. "In this day and age, that means making this information available online. Thus, the decision to put up our official Philippine website--a website that also happens to be compliant with Peugeot's stringent international standards."
Many readers have been asking us where exactly Peugeot dealers are located. Well, good news. The new website includes a dealer locator link as well as a "contact us" page for those who have inquiries about Peugeot cars and the services available to them.
"We have stated from the onset that we will distinguish ourselves by making Peugeot--and relevant information about the company and our products--available to all who wish to consider this fantastic new line of vehicles that we are bringing into the country," declares EDI president Felix J. Mabilog Jr. in the same press statement. "Launching this official website is one more positive step toward making this promise a reality."