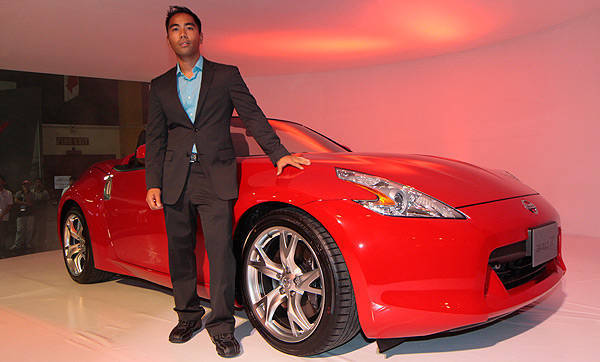 The Nissan 370Z is currently Nissan's most affordable sports car, but it isn't necessarily the Japanese carmaker's entry-level sports car. That honor--depending on where you're from--goes to either the S15 Silvia, which was last manufactured in 2002, or the 180SX, which stopped being produced in 1998.
Now, the arrival of the Toyota 86 has reportedly so piqued the interest of carmakers that many of them are now considering manufacturing an entry-level sports car, according to Randy Rodriguez, the Fil-Canadian designer of the 370Z and Nissan's guest at the ongoing 4th Philippine International Motor Show.
"Making an entry-level sports car is definitely in the minds right now of many car manufacturers, especially after Toyota came up with the 86," said Rodriguez to TopGear.com.ph. "Car manufacturers should have at least one entry-level sports car in their lineup since this is what gets everyone's attention. It's what people get really excited about."
Asked if Nissan could be making an entry-level sports car that can go up against the 86, Rodriguez jokingly said that he could get in trouble if he says too much, but added that he'd "certainly like to see Nissan make one."
Your guess is as good as ours.
Photo by Marlon 'Taz' Dacumos
Continue reading below ↓
Recommended Videos