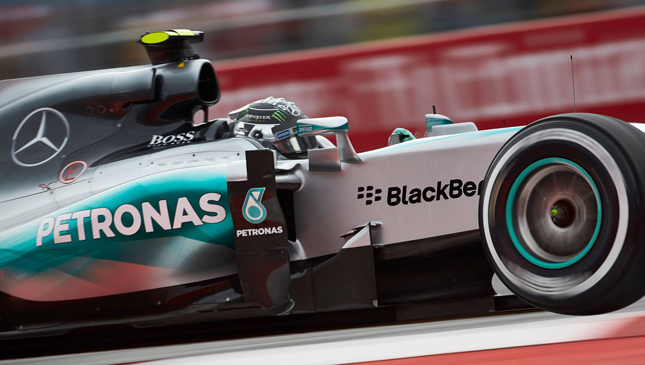 We've now reached the 18th round of the 2015 Formula 1 season, and some of you may be wondering why we still need to watch this race, when Lewis Hamilton already won the drivers' championship by technical knockout back at the US Grand Prix. With a 70-point spread against his nearest rival (Sebastian Vettel), Lewis can basically sit out this race and keep his record intact.
Not that we expect him to. The Autodromo Hermanos Rodriguez is a legendary track, and a lot of drivers will be itching to be the first modern F1 driver to clinch a win at this fabled venue.
So, what do you need to know about this weekend's race?
1. Located in the heart of Mexico City, the Autodromo Hermanos Rodriguez has not been used for a Formula 1 race for 23 years. This legendary track, once known as the Magdalena Mixhuca, hosted the likes of Jim Clark, Dan Surtees and Jackie Stewart in a mix of championship and non-championship races. It was dropped from the calendar in the '70s, and returned during the mad turbo era of the '80s, seeing action from such greats as Nigell Mansell, Ayrton Senna and Alain Prost.
2. The circuit is named after the Rodriguez brothers. The younger one, Ricardo, lost his life at the very first Mexican GP in 1962. He was a Ferrari works driver and was considered by many a potential future champion. His death marked an inauspicious debut for the track. His older brother, Pedro, would go on to become a local hero, seeing modest success in major teams before being killed in a non-F1 race in Germany in 1971.
Continue reading below ↓
Recommended Videos
3. Many changes had to be made to the track to make it suitable for modern F1 cars. The biggest of these is the removal of the famous Peraltada, a notoriously bumpy 280kph, 180-degree corner leading onto the main straight. This is the corner where Ricardo Rodriguez was killed. For it to meet modern safety standards, a public street would have to be moved (or removed) to create enough run-off. Beyond that, grandstands obscure the exit, posing a potential danger to drivers coming upon an accident there at full speed.
4. The Peraltada is replaced by a more technical set of corners, and what's left of it has been renamed the Mansell corner, after the famous Nigel Mansell. Not in commemoration of his two race wins there, but because of an epic overtaking move in 1991.
5. The weather might be wet, but it won't be crazy. The track sits at high altitude--2,250m above sea level--and daytime temperatures are a nippy 20 degrees Celsius. The high altitude would mean bad things for the previous naturally aspirated V8s, but should pose no breathing problems for the new turbocharged motors. Thunderstorms have been affecting the area all week, however, and the track has been slippery (but not flooded) in practice. This, along with the basic unfamiliarity of the track, has made for some very unusual timing sheet results in the Free Practice sessions.
Despite these issues, most people expect Hamilton to notch up another win. But Nico Rosberg, who's on pole, may just be fired up enough to do more than throw a cap at him. What remains to be seen is whether we will see a sulky but slow Rosberg, or a hungry and determined one. Vettel, on the other hand, will definitely want to keep his slim lead over Nico, and will be looking to score a win with his Ferrari. It's anybody's guess who will end up on the top step of that podium.
There's only one way to find out. Better get your Red Bull ready, as the race is scheduled for 3am.
At a glance: Mexican Grand Prix
Circuit: Autodromo Hermanos Rodriguez
Lap distance: 4.304km
Number of laps: 71
Dry-tire allocation: medium (prime), soft (option)
Race: November 2 (Monday), 3am
*Schedules are in Philippine time
Photos from Mercedes AMG Petronas