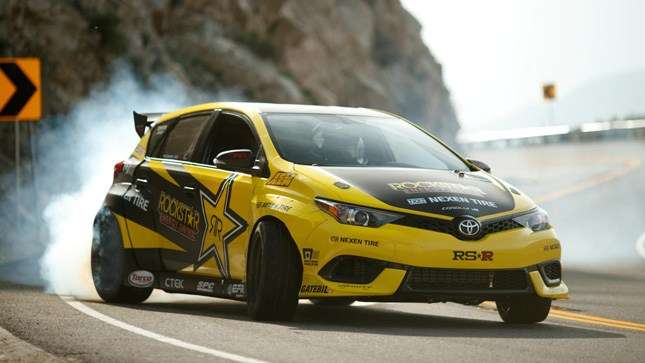 What on earth is that?
One of the most unlikely candidates for a drift-ectomy. It is, ladies and gentlemen of the Internet, Rockstar Energy and Nexen Tire's entry for the 2017 Formula Drift championship. A very, very modified 2017 Toyota Corolla iM.
But Corollas were the ultimate drift cars, weren't they?
Indeed. The AE86 is the doriftu-kingu: a rear-wheel-drive belter that is practically chapter and verse on Going Sideways. However, Rockstar's new drift car is based on the 2017 Corolla iM—a front-wheel-drive hatch.
Still, the team's happy. "We couldn't be happier to finally have a chance to show it off," explains team owner Stephan Papadakis of the Corolla iM. "Corolla is an iconic nameplate in drifting and we're proud to bring it back to the championship."
Continue reading below ↓
Recommended Videos
It's a Corolla drift car. It better have some cojones...
It has many of those. 1,000hp, to be precise, thanks to a 2.7-liter Toyota 2AR engine that's been treated to a Borg Warner turbocharger and much nitrous. There's a Supertech Performance valve-train, Portflow Design cylinder head, and AEM fuel injection, fuel pumps and fuel cells.
There's also the not-so-small matter of 1,151Nm of torque, all sent to the rear wheels via a four-speed Gforce 'dog' box. Commence barking.
What else have they done to it?
There's a roll cage, a carbon body kit, custom sway bars, adjustable links, RS-R shocks and springs, and of course, specialist drift wheels courtesy of Motegi.
It's also yellow. And there's a wing.
Who's driving this thing?
2015 Formula Drift champion Fredric Aasbo, who knows his way around a closed course. He's scored more than 100 podium finishes over a decade of sideways. Last year, he finished second in the points. Between 2012 and 2014, he was also named 'Fan Favorite of the Year'.
When can I see it doing its sideways thing?
The Formula D season opener takes place this weekend, 31 March-1 April, in Long Beach, California.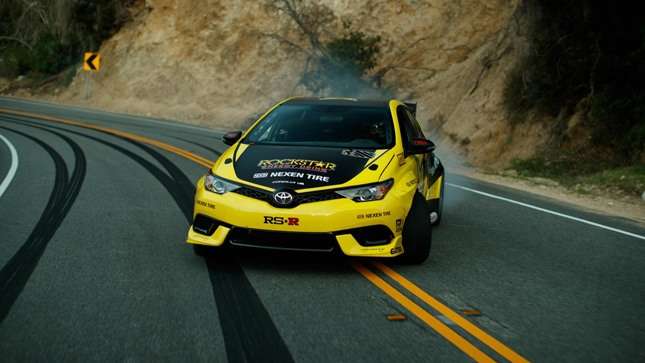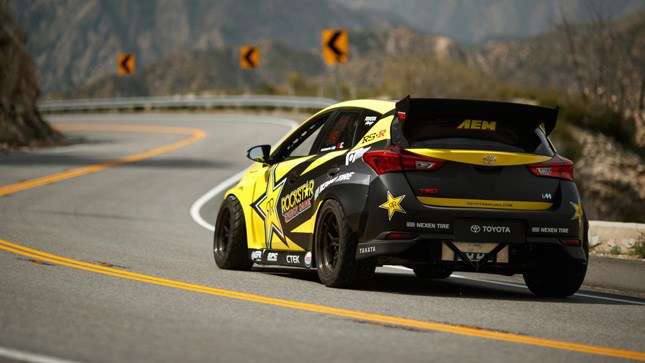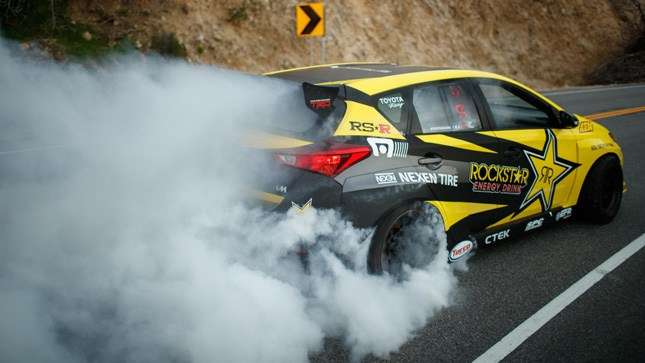 NOTE: This article first appeared on TopGear.com. Minor edits have been made.