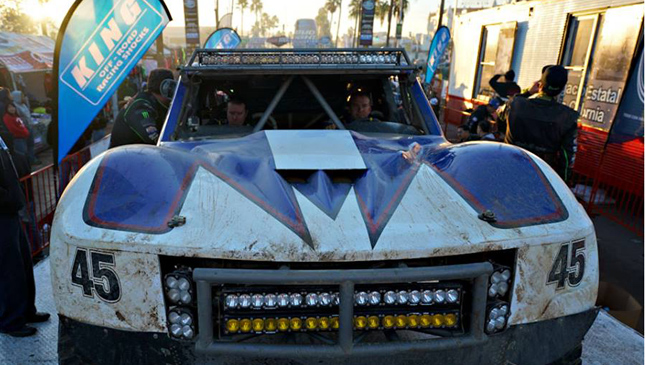 Tragedy struck during last week's Baja 1000 desert racing event after a co-driver was killed while trying to dig out his stranded vehicle.
The co-driver, Monty Droogsma of the Mango Racing team, was apparently struck by another competing vehicle as he attempted to free their car from the silt. For those who don't know, silt is a type of soil that is very difficult to manage with a vehicle. Its consistency is somewhere between sand and clay, and it is often found in riverbeds.
The Mango Racing team released a statement regarding the incident (in italics):
With respect to our fallen teammate, his family, those involved, and our grieving team members, Mango Racing has tried to keep our Baja 1000 experience to ourselves for a few days. Sadly, the desert wasn't too kind to us this year. We lost a great man to an accident in the silt during the race. One of our co-drivers, Monty Droogsma, was hit by another race vehicle while attempting to dig our truck out of the silt. Silt can be extremely blinding to drivers and people on the ground alike. All safety precautions were taken, but unfortunately accidents can always happen. Monty, may your body rest in peace and your soul wander freely. You will be missed dearly.
Continue reading below ↓
Recommended Videos
Droogsma is the third racing-related fatality we've reported in recent months. These accidents only prove that no matter how many precautions anyone takes, car racing is still a dangerous sport. Hopefully, Droogsma's death will lead to safety improvement in future Baja 1000 events.
Photo from Mango Racing's Facebook page