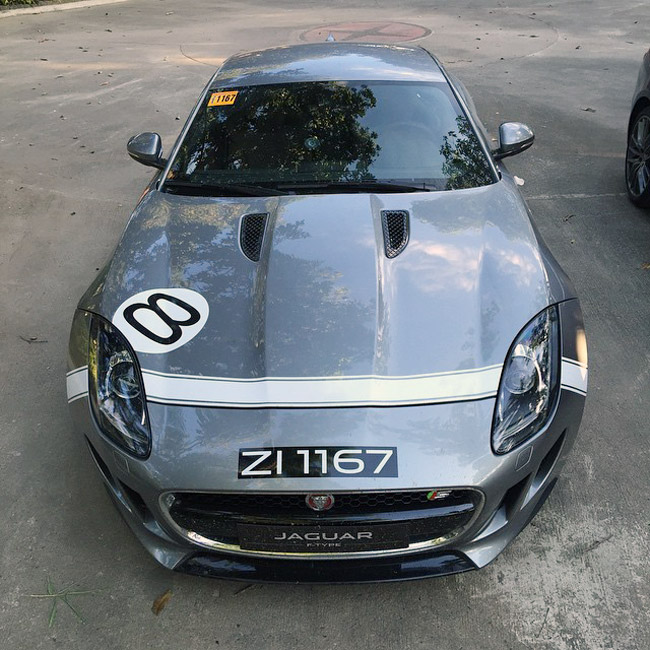 The Philippine version of the Cannonball Run--called by its Filipino organizers as "Cannonball 1000" (not sure about the legitimacy of this)--is winding to its conclusion, and at this point it's slowly becoming clear which participants have the best chances of winning. The 24-hour driving event, which started late last night and will end tonight, attracted many car enthusiasts as well as various automotive brands.
That included Jaguar and Marc Soong, the executive director of the British marque's local distributor. Soong entered an F-Type in the competition, aboard which he served as co-driver (or navigator) today. Until misfortune struck, that is.
Soong posted the above image on his Instagram account with the following caption: "It's a long story. From first place, we ended up 11th. Fuel problem care of Petron Baguio. Let's just leave it at that."
On Facebook, when Car Porn Racing owner Ian King asked what happened, Soong replied: "They put diesel in our f---ing car."
Oops.
If it's any consolation, at least Jaguar Philippines can retire knowing it had the best-looking car in the event.
Photos from Marc Soong's Instagram account
Continue reading below ↓
Recommended Videos