From the time he joined the Ferrari Driver Academy early this year, Mick Schumacher has become the program's most high-profile member. And the Scuderia seems keen to see him follow on the footsteps of his seven-time Formula 1 champion father, too: Yesterday, the 20-year-old German was given his very first opportunity to drive a Ferrari F1 car at the in-season test in Sakhir, two days after the 2019 Bahrain GP.
Schumacher, who also made his Formula 2 debut with Prema Racing in Bahrain over the weekend, completed 56 laps in the Ferrari SF90—33 laps in the morning, and only 23 in the afternoon due to persistent rain showers. His best time of 1:29.976, set using Pirelli's softest C5 tire compound, was the second fastest of the day. Topping the timesheet was Red Bull's Max Verstappen, who did 1:29.379 on the medium C3 tires.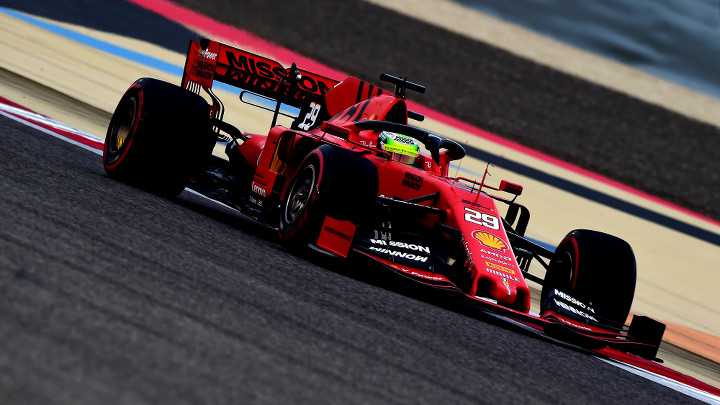 During the Bahrain GP weekend, Ferrari's Charles Leclerc—himself a graduate of the Ferrari Driver Academy—set a new track record of 1:27.866 in the final qualifying session, and a fastest race lap of 1:33.411. Do note that all the times mentioned are not necessarily comparable to each other, as they were set in different track conditions and varying car setups. Schumacher's 303km test run focused on tire and setup work.
"I really enjoyed today," said Schumacher. "It felt like home in the garage from the very first moment with a lot of people that know me since I was very young."
Of his first F1 driving experience, he said: "The SF90 is incredible because of the power it has, but it is also smooth to drive, and that's why I enjoyed myself so much. I was impressed by the braking power an F1 car has. It seemed to me you could brake later and later and the car would have made the turn, anyway."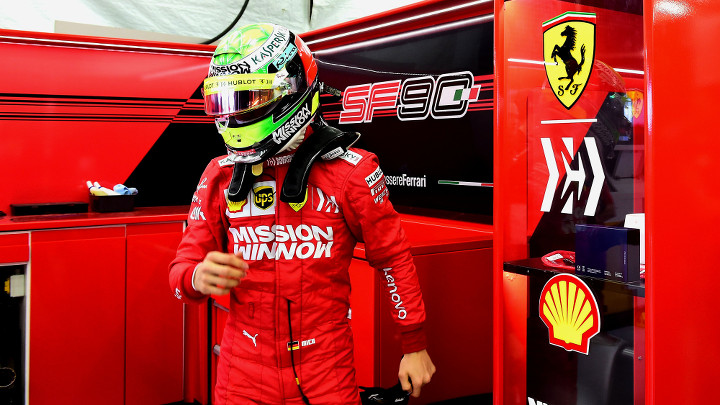 Rumor has it that Ferrari is grooming Schumacher for an F1 drive to eventually replace Sebastian Vettel, whose current contract with the team expires at the end of 2020. Despite his father's unmatched achievements for the Italian outfit, however, it's the younger Schumacher's own results that will advance his racing career. He has so far made significant progress in that regard, winning the Formula 3 European Championship in 2018 with seven pole positions, eight race victories, and 13 podiums.
How soon before we see him in an F1 car? Very soon, actually, at least in a testing capacity—he'll also be driving in today's in-season test, this time for Alfa Romeo Racing.